I have decided to put the short term Wonderwood long positions back on with a stop at the June 6 low. Indicators suggest a bounce is possible here. This is not a larger directional thesis play, which still remains that we will backtest the November 2012 low. Chart: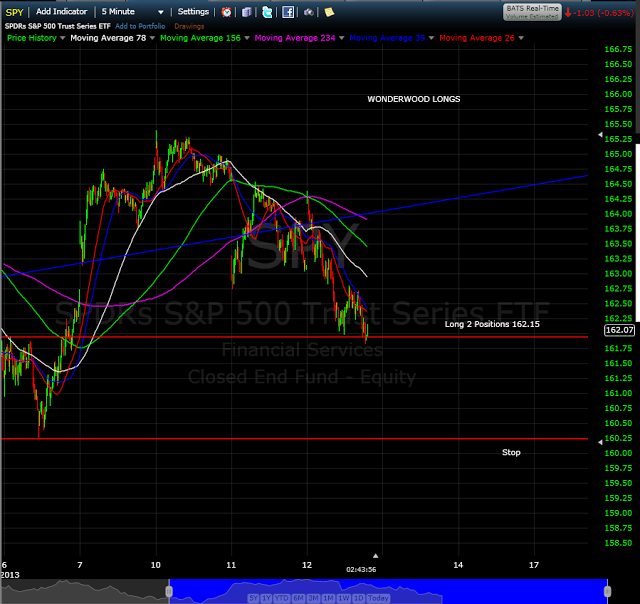 I have been trying to catch this long with a tighter stop earlier today, have reevualated and am willing to take it with the bigger stop. Here was the first attempt:
New Short Term Long Position.
Stopped.