I am going to take the next two days off, so this is the stock market update for next week. I have moved my Wonderwood stop down (see SPY chart below) as I won't be watching the next two days.
The long term analysis continues to track. In late July, I identified the topping with the potential for one last push into the August 7 confluence that I have been talking about for months. The Ceremony Was About to Begin. The August 7 time period delivered. The August 7 Confluence Date Delivered. I have worked up the various Analog road maps to follow. Analog Update.
Short term, this week, I exited the Wonderwood short positions for a nice gain. 

Short Position Exit.

 I have so far unsuccessfully tried to catch a bounce to the long side. 

Trying to Catch a Counter Trend Bounce.

 That may not have been the best of ideas, but since the May 22 top, so far, the Wonderwood Trades have gathered 26.17 SPY points (approximately 261.70 SPX points). 

Recent Wonderwood Summary.

  
I may end up giving a large chunk of that back here with this speculative bounce play unless we get a low soon. 
As indicated, I believe a bounce is coming within the next 3 days. However, this could watershed down, which is why this is a risky counter trend play for a bounce back towards the1680 supply area. Here is the chart analysis:
First, the 4 Week New High/Low Ratio is in a place where bounces come from: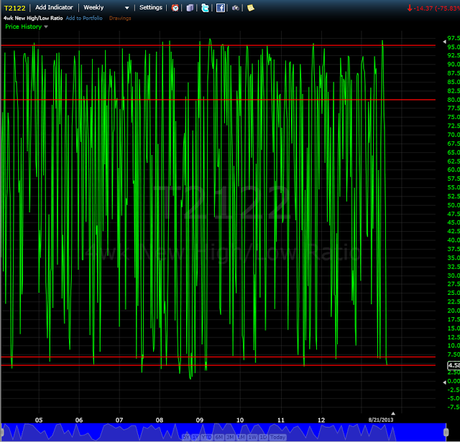 Second, the McClellan Summation is in a place where bounces come from, but there is some room if prices want lower: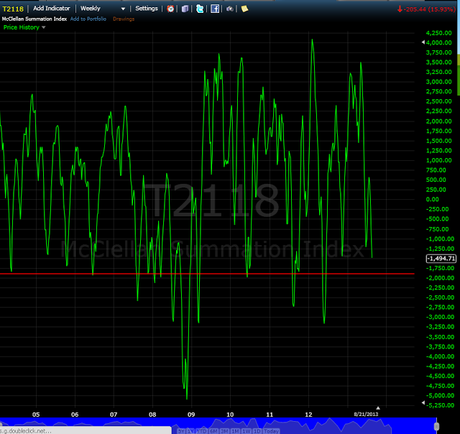 Third, the % of stocks above the 40 Day Pma is close to the bottom area for big sells.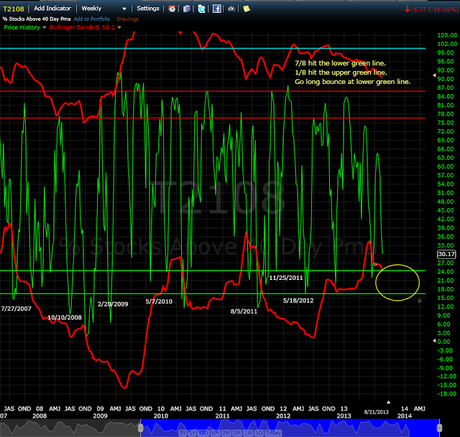 Fourth, as shown on the blue lines on the chart, we often get the bounce from the first touch of the 13 EMA (red moving average) on the weekly which is the location we are currently sitting at: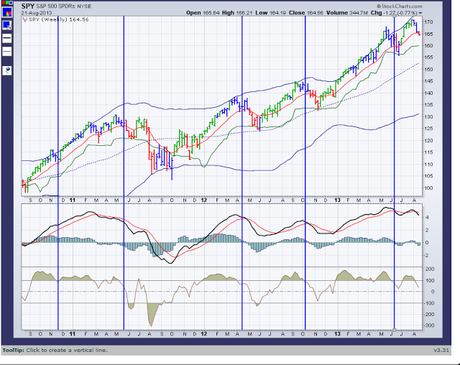 Fifth, I have moved my stop to a daily stop at 162.20, which is below the cloud. The Dow has broken its cloud, so there is a chance we could on SPY, but the MACD is in a very sold off position, so I am going to risk the points on a bounce being put in above that level.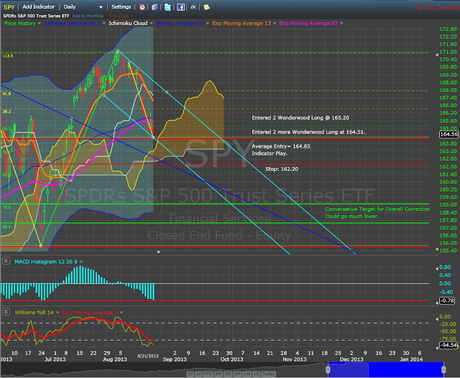 Sixth, IWM has not broken down like SPY and DIA. Instead, it has held its weekly 13 EMA, has held its daily candle lows, and its 2 hour bounce indicator has a bullish cross. Chart: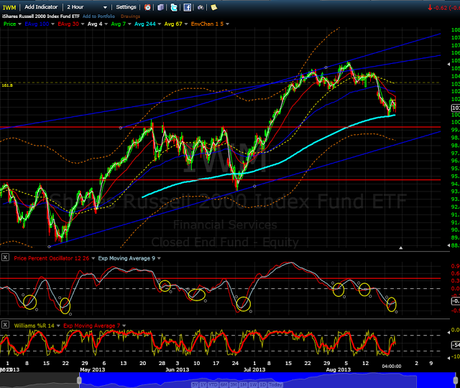 Seventh, the MACD on NDXE is also in a location where bounces come from. Chart: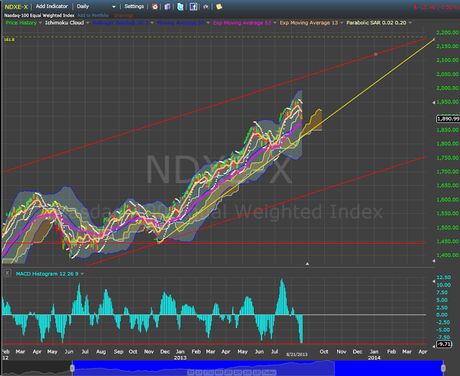 Finally, the Analogs would support a bounce from this location. Chart: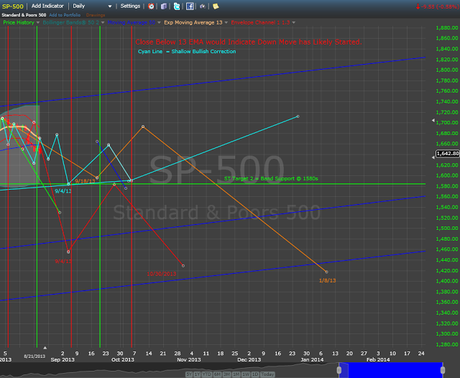 I think the correction has started and we go to 1580s minimum. So, as indicated this short term bounce play is speculative and counter trend. However, we do not have a trend change on any indexes on the larger time period, so the short term bull possibilities have to be respected despite thesis. I am short term looking for a bounce into end of month. Larger picture, this looks a lot like late July 2007 on the indicators so I am leery of a further bleed.
I will be back next week.
Peace, Om,
SoulJester