On Wednesday, I posted about a potential tradable bottom in Gold Miners. 

Click here for Wednesday's Post: Are the Gold Miners Bottoming?
Here is the chart from Wednesday: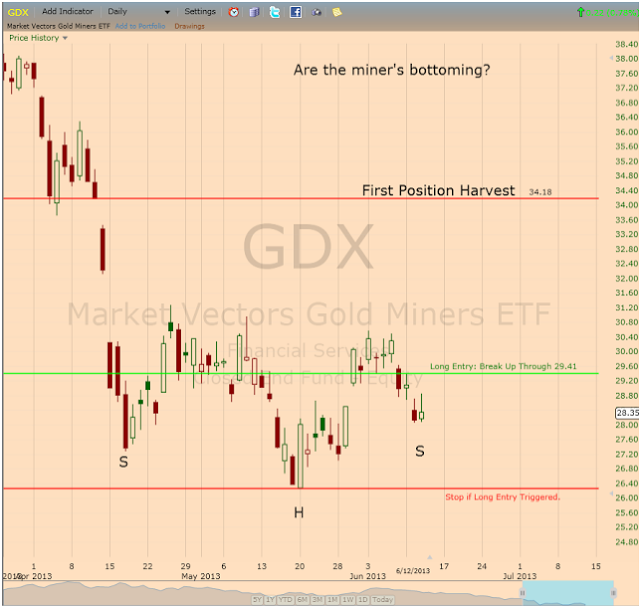 I am going to cheat the braekout line down for a potential bull move as reflected in the chart below. The line set in the chart above is still the clearer line for a potential bull move, but I am being a bit aggressive here with moving the entry down given the daily 4 bars of consolidation.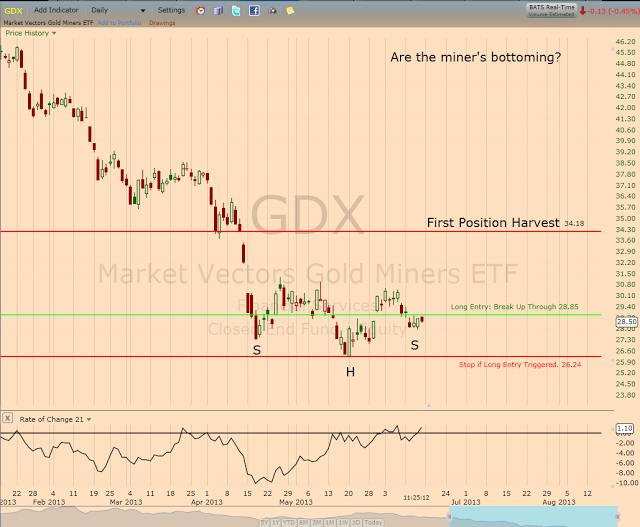 Peace, Om,
SoulJester