ANALOG UPDATE
In the Weekly Stock Market Outlook and Forecast for this Week, I set up the following analog: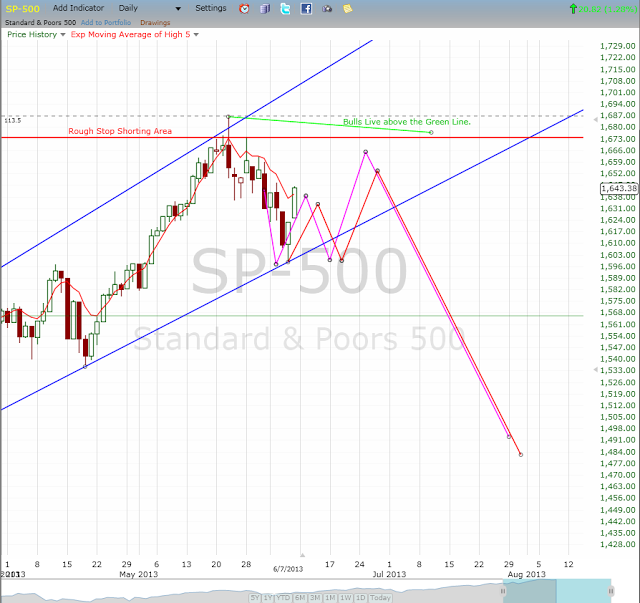 I was not sold for certain that we would get the bounce anticipated in that analogue. 
Click here to go to this weekend's post.
Here is the current update on the chart intraday: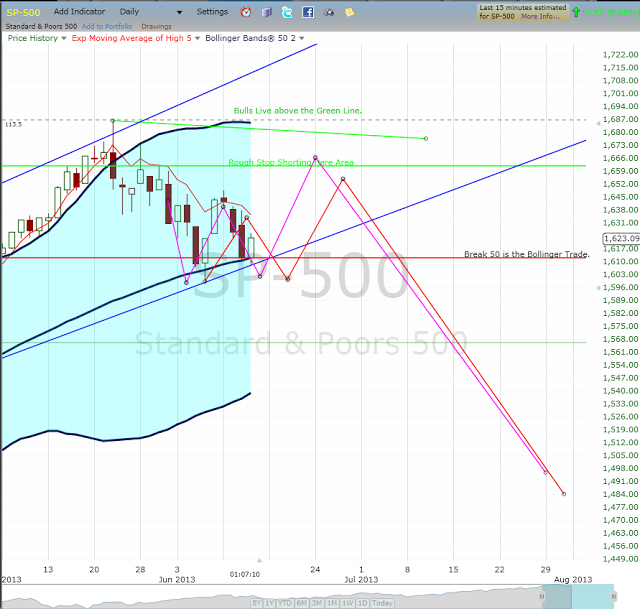 As you can see, the S&P 500 has held the 50 period simple moving average this morning and is green for the day. That makes me think (for now) this anticipated potential bounce might be playing out.
LONG POSITION UPDATE
Yesterday, I covered the short position profitably and entered a new Short Term Long Position. 

Click here for the links for the New Short Term Long Position.

Given the fractal above, the fact we have held the 50 period simple moving average, I am going to hold this long position to see if the analog plays out. I have adjusted the stop upwards to this morning's low to tighten the risk and see if it will run for the reward. Here is the updated long position chart: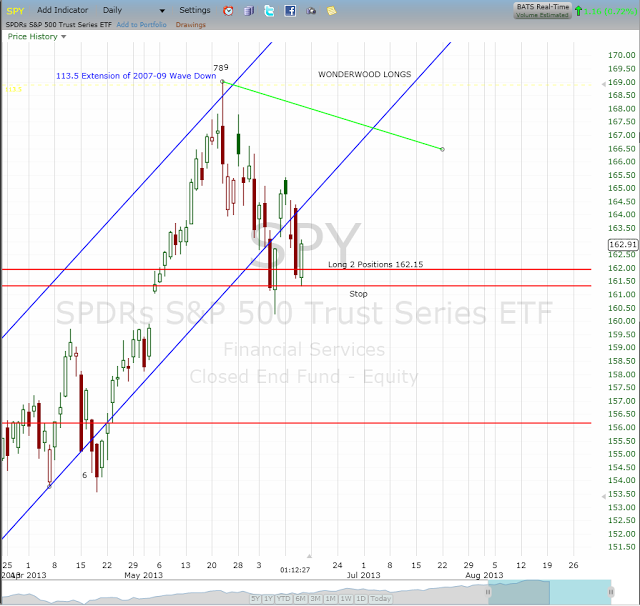 This is by no means a certainty that the low will hold and the analog will play out. However, the trade is set up to see if it runs, so that is what I will do with this Wonderwood (see names of trades above) position.
Wonderwood Positions since the May 22 Top
So far since the May 22 top (excluding the current position) I have gone 5 out of 7 now with Yesterday's (-.75 SPY points/7.5 SPX points) stop out, prior to re-entering the Longs in the Link at the top Of the Page. The other stop out wasalso a small stop (.8 SPY points/8 SPX points) but that merely allowed a better entry for the same trade the next day. See Recent Short Term Trade Summary Here. The total SPY points (excluding the current position) from these short term positions is now 
(approximately 12.45 SPY Points/124.5 SPX points since the May 22 breakdown) trading in both directions. In fact, with both small stop outs the same trade was simply re-entered a short time later, near the same levels or better, and were profitable. I am saying 5 out of 7 because I am honest with those two stop outs, rather than suggesting 5 out of 5. Pointing out stop outs is a good thing, and stop outs are a good thing and part of trading.
Only the sands of time know if this current low will hold and the present short term long position will run for me. Stop outs are part of the game. Nobody knows the future. This is about strategy, levels and scenarios for me. LONG TERM THESIS
There is currently no update to the long term thesis of a correction of the November 2012 wave up. I will update the longer term thesis in a later post. See Long Term Thesis Update and Posts Here. 
Peace, Om,
SoulJester