Here is the stock market update for the recently entered Wonderwood Long Position.

Click here to see the entry post (and the short position exit post).

I am taking this off some extreme indicator readings. So far since the top I have gone 5 out of 6 now, with the one stop out being a small stop that allowed a better entry the next day. The total SPY points from these short term positions is now 

(approximately 13.2 SPY Points/132 SPX points since the May 22 breakdown) in both directions. The trades since the top (excluding the cover today) are summarized in this weekend's post. 

Click here to go to this weekend's post

.
I may end up giving some points back with this current long play. I am speculating on the bounce in the red line scenario discussed in this weekend (which as I have discussed I do not particularly trust here). The pivot low is close and the market printed a green bounce candle so I have a tight stop and the risk reward is nice. Here is the chart for the new long position: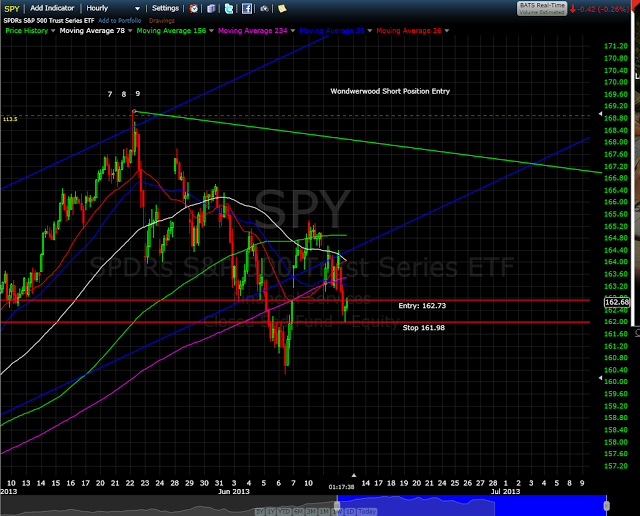 This will be all I will do from a short term basis this week.
Peace, Om,
SoulJester