Equities are close to breaking down. Structure is still bullish. I am honoring the stop level on the short term bull structure. The 21 EMA is right below us. I am looking for risk on as long as this area holds (broad 1830 is the bull bear battle line).
Chart: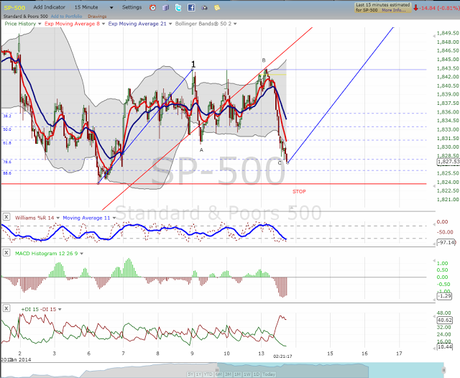 This is just discipline. Until this breaks bearish, I am honoring the bull trend and structure. Bears need to break a pivot low to secure further downside. Until it breaks, bulls could ramp this.
There is always a bear path and a bull path. We cannot know which path our future will choose. As always, do your own due diligence, read the disclaimer, and make your own investment decisions.
Peace, Om,
SoulJester