The profitable stop this afternoon held by .01 SPY points (thanks Leonardo di Fibonacci!). I have booked one of the positions here and leaving the stop on the other position.

Here is the chart: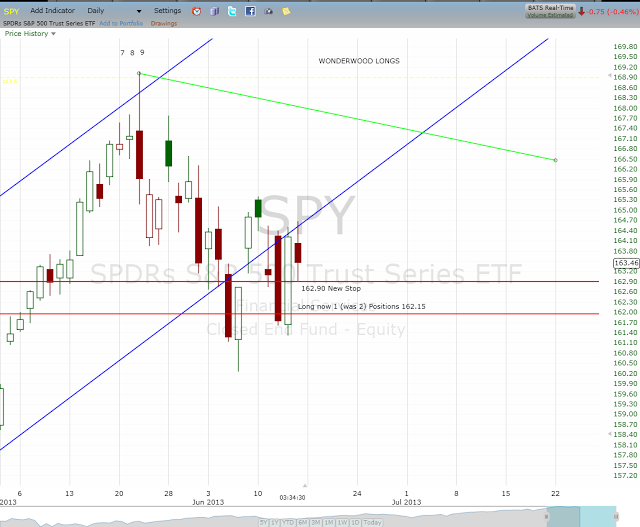 Here is the recent link to the stop being raised: 

Stop Raise.

Here was the entry post:

Entry Post.

Here are the posts in between:

Post 1,

 and 

Post 2.

 
Wonderwood Positions since the May 22 Top
So far since the May 22 top (excluding the one remaining current long position) I have gone 6 out of 8 now. See  Recent Summary 1. Both stops were less than 10 points and the trades were reentered shortly thereafter and were correct. The total SPY points (excluding the current position) from these short term positions is now (approximately 13.76 SPY Points/137.6 SPX points since the May 22 breakdown) trading in both directions. See also Prior Recent Summary 2.

Peace, Om,

SoulJester