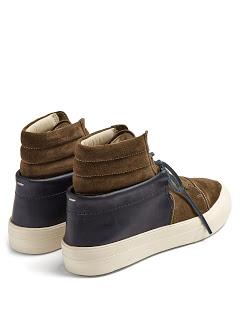 Maison Margiela Contrast-panel High-top Suede Trainers
You can always count on the camp at Margiela for something a bit different but always wearable and cool. This Contrat-panel High-top Sneaker is testament. Executed in a crisp moss-green sued, the upper also features a streamlined harness or stir-up detailing in navy blue leather that ties over the core laces in the front. This is all anchored onto a thick sturdy off white rubber sole. It's a nice effect to add some contrast texture and color to a sneaker while keeping the lines basic lines clean and in tact. Available now at MatchesFashion.com.
Category: High Top Sneakers, Maison Margiela, Matches Fashion, Men's Shoes, Men's Sneakers, Mens, Mens Fall/Winter 2017, Mens Footwear, Mens Style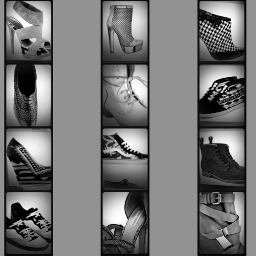 About SHOEOGRAPHY.COM:
Shoeography.com is a daily footwear blog highlighting what's new and what's hot in mens shoes, and women's fashion shoes!