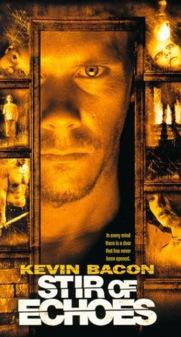 Director: David Koepp
Writer: David Koepp (Screenplay) Richard Matheson (Novel)
Starring: Kevin Bacon, Zachary David Cope, Kathryn Erbe, Illeana Douglas, Kevin Dunn, Conor O'Farrell, Jennifer Morrison
Plot: After being hypnotized by his sister in law, a man begins seeing haunting visions of a girl's ghost and a mystery begins to unfold around her.
Verdict: Ghost Hunter
Story: We start by seeing a struggling family whose son is talking to a ghostly figure. After the husband gets hypnotised by his sister in law he starts getting visions. When it becomes apparent that the two have been seeing the same ghost of a missing girl they try to figure out what is going on. As the story continues both father and son start to become less responsive and it is up to the mother to try and stop what has control of them, while the father finds to uncover the truth.
As the story goes this is very thin we see the family who are close but struggling become distant while the ghost haunts them. It never touches the mother but tries to take over the husband. We don't get enough to give us anything to work with while he try to figure out what happened as we meet very little suspect list. We also fail to use the ability or solving of having it. It turns into a very plain ghost haunting mystery with little to no scares. (6/10)
Actor Review
Kevin Bacon: Tom Witzky father of the family who after being hypnotised starts to see a ghost. He starts to become obsessed with finding out the answer to why he is being haunted. Kevin gives a solid performance and shines through the confrontation scenes. (7/10)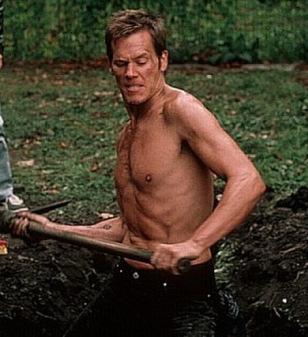 Zachary David Cope: Jake Witzky son who has been talking to the ghost for a while and has a connection with it. Zachary gives a solid performance and does well for a young actor. (6/10)
Kathryn Erbe: Maggie Witzky wife and mother who is watching her husband fall into madness trying to figure out what is going on. She challenges both of them but only gets shot down because she doesn't see the ghost haunting them. Kathryn gives a solid performance. (6/10)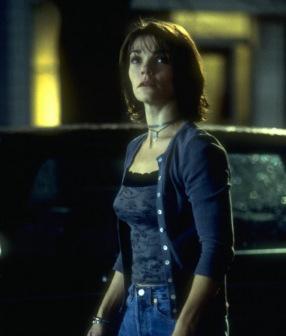 Support Cast: Be it the suspects, victims or family members they all help the main characters get to the final outcome.
Director Review: David Koepp – David does a solid job to create a ghost mystery film but it fails to collect enough scares or twists for horror. (5/10)
Horror: Has very little scares and the ones we do get have a weak build up. (4/10)
Mystery: Even though it turns into a mystery it doesn't pull us in as we meet no false suspects. (5/10)
Settings: The home makes a good setting to show the lead losing his mind. (7/10)
Suggestion: This will be a good film for the basic fans of the haunting mystery film. (Try It)
Best Part: The Final twist.
Worst Part: Lack of scares
What Could Have Been Better? –
More suspects
More scares
Believability: No (0/10)
Chances of Tears: No (0/10)
Chances of Sequel: There is a sequel.
Post Credits Scene: No
Oscar Chances: No
Box Office: $
Budget: $12 Million
Runtime: 1 Hour 39 Minutes
Tagline: In every mind there is a door that has never been opened.
Overall: Basic Horror Mystery
Rating