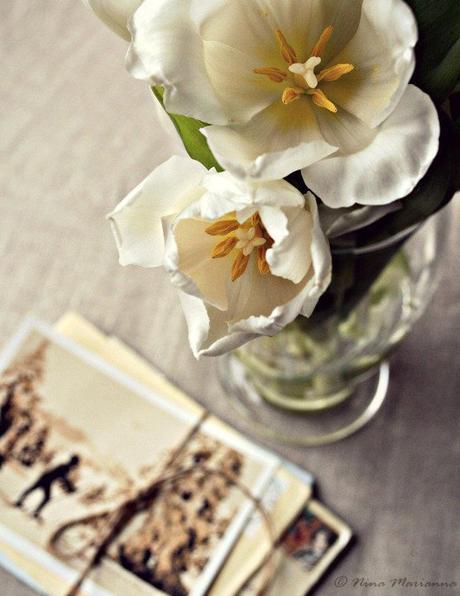 This weeks promt in Frugal Still Life Photography-course is inspired by our guest teacher Barb Brooksbanks beautiful setting "From Above". I chose to photograph Snail mail - postcards and letters received in envelopes with real stamps. It's a pleasure to receive "an old fashioned" letter ... to open it, to read it first quickly with curiosity - and then, aften a moment, in slow pace, tasting every word, reading between the lines etc. E-mail is a fast and great way to communicate, but there is just something else opening and reading a real letter.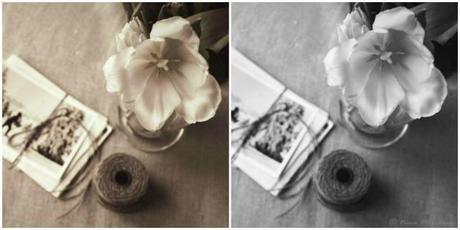 To the left: Edited in Pixrl: Layers - To the right: Texture Sepia desaturated by Cheryl McCain
I have received this pretty vintage postcard from my cousin and his pretty wife from France. I used twine to bind a bow around the card and two letters. I chose a linen tablecloth, where I sat both "the snail mail" and a vase of tulips. I was standing on a chair to get the "from above"-perspective, trying to hold the camera still (A tripod would be useful in situations like this!)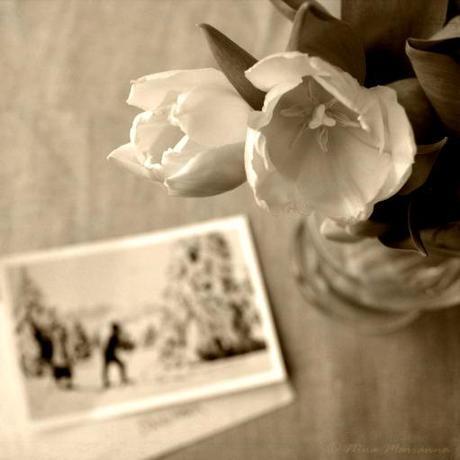 Textures: Dive by Kim Klassen & Sepia by Cheryl McCain
Smitten by the vintage postcard, I have edited some of the pictures both to sepia, and black and white photos. I used Pixrl, a photo free editing program, and Cheryl McCains beautiful textures.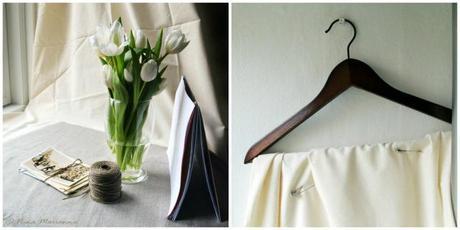 In the morning the light best in our kitchen, where I took these pictures. I have used a piece of white cotton cloth as a backdrop, which I fastened with safety pins on a hanger. White cloth reflects the light and and it creates a neutral background. My homemade "reflector" is a piece of white printer paper, that is fastened to a bookcover - you can see it right beside the flowers.
I am looking forward to nest Tuesday, where the next lesson in Frugal Still Life Photography goes online, together with a new promt! Yet ... I need to wait until the weekend, before photographing the promt, since there is not enough natural light, when I come home from work. But, it is worth waiting for - Cheryl's course is very inspiring! I like the frugal principle - Our homes are filled with interesting things to use as motives in photos, we just need to discover them.
Nina
Sharing with
Texture Tuesday
Sweet Shot Tuesday
Texture Twist