Think back a bit, all those who are enjoying the fourth, fifth or sixth decade of life.
Remember when you were a tween or teen and first discovered the opposite sex?  What an exciting time that was! Remember the old movies when the handsome prince rescued the beautiful princess and they rode off into the sunset and lived happily ever after, perennially wearing a smile and a rosy glow? We all believe in fairy tales and have our special memories reliving encounters of boy meets girl.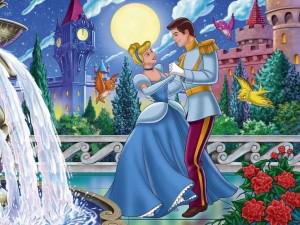 When you found your prince, did you first go steady, then get pinned, and finally announce your engagement? What were those times like for you? Were you giddily anticipating your future while buying every issue of Bride magazine you could find?
 
Back in the old days, every couple had a special song – maybe Johnny Mathis crooning The Twelfth of Never or Chances Are brought you and your lover close enough to smother each other when the spotlight dance was all your own. Old ballads carried the same message – all a boy and a girl needed to do was fall in love, get married and their life together would be a wonderful adventure forever and ever.
Hey, what were you sprinkling on your Wheaties back then?
Ever notice there are a lot more divorces these days, and definitely not so many "I can't live without you" songs? Do you think maybe we all grew up, turned in our Mouseketeer ears, and were doused with buckets of reality?
Did we finally encounter an "Ah-ha" moment when we realized we don't have to suffocate or be suffocated to be in love?
Ah, the freedom to love and not be held hostage to expectations or rules of engagement! How much healthier it is to break away from the idea that one person should make us happy or fulfilled. When that concept is forced, both partners can become lost as individuals.
It's a fabulous feeling to fall in love and spend time enjoying a partner, but to be genuinely content, we must honor our own needs first and focus on being true to yourself.  We should be able to meet those needs and remain our own person without the fear or threat of losing our relationship.  
Want to spend your life being unhappy and disappointed? If that's what you want, make sure to build a fantasy castle of fairytale hopes and dreams and let your unrealistic feelings about love grow a painful knot deep in your heart.  That's what often happens when we pin our hopes on another to make us whole. Another person just doesn't have the power to do that.