I think I have mentioned previously that my blog has taken me on several adventures that I would not have otherwise had the opportunity to have.  I was invited to go and visit the Stihl stand at the Countryfile Live show at Blenheim Place and I was very pleased to be able to go.
The first part of the day was spent at the Stihl stage where a variety of events were taking place.  I have never watched a timbersports demonstration before; I can tell you it is huge fun, a bit noisy and at times breathtaking.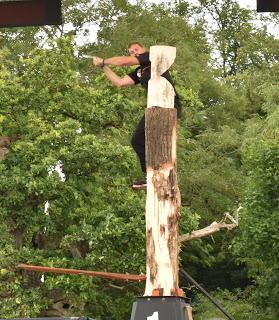 I have never watched a man chop steps into a tree trunk, climb up them and chop the top off at speed before.  It was quite incredible.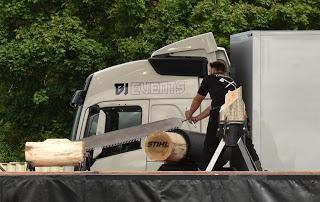 Then there was the 'let's get one man to use a two-person saw and make him cut 'cookies' off this trunk.  The saw cut through with ease, but when they asked members of the public if they wanted a go you soon realised how hard this really is.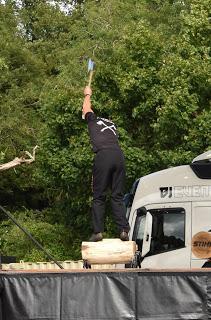 There was also the 'stand with your back to the audience to start with and chop between your feet....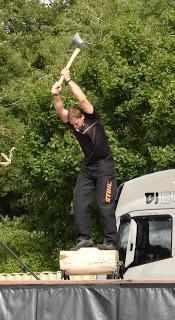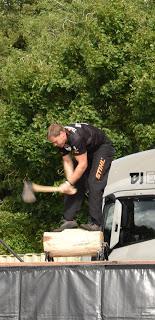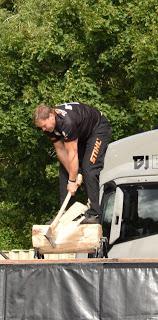 .... before turning around and finish cutting the log in two and not cut your own feet off demonstration.  Timbersports, which are very popular in the US and Canada where they might have a tree or two, is only for the very skilled and very strong.  The demonstration was a lead up for the Stihl Timbersports British Championship which was held on the Saturday of the show.  I wished I could have returned to see that as it must have been amazing to watch.  We were told that the wood used has to be very carefully selected.  They use poplar as it cuts very evenly and has few knots.  Apparently popular has traditionally been used for match making, but this use is now dying away.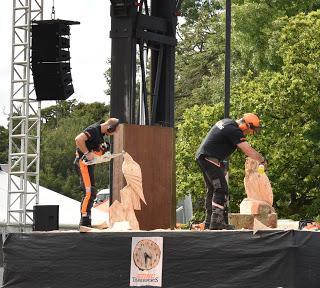 It was not just all chopping at trunks of wood, there was also chainsaw carving demonstrations  from Treevolution.  This was so intricate and skilled.  These sculptures were auctioned off for charity which I thought was a nice touch.
I then wandered off into the show itself to see what there was to see.
Well, where do I start?  This is a massive show, just massive.  At the end of the day I checked and I had walked nearly six miles wandering around.  The show is split into sections and has 'avenues' named after various Countryfile presenters.  It was fairly easy to find your way around, but I kept getting distracted on my way from one area to the other.  I think it is impossible to walk through without at some point exclaiming 'ooh look at that' and going to have a closer look.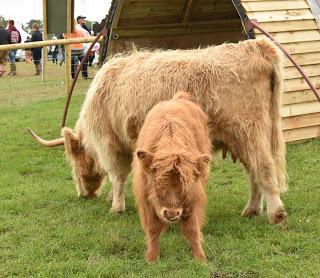 There were lots of rare breed farm animals.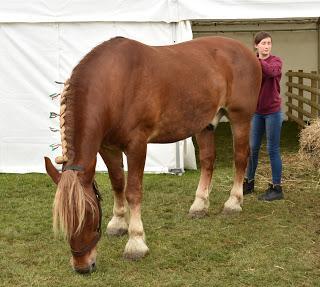 and horse-tail plaiting.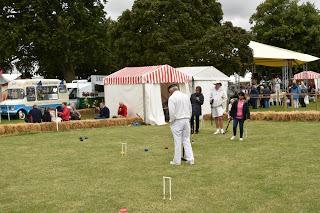 You could learn to play croquet.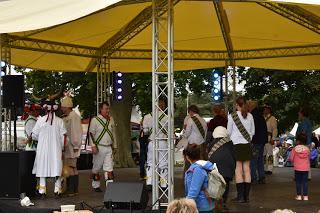 You could have a go at Morris Dancing.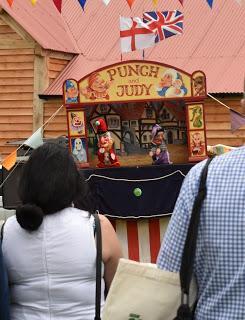 and there was a Punch and Judy show.  I moved quickly on, I generally find puppets rather disturbing and Mr Punch I find very disturbing.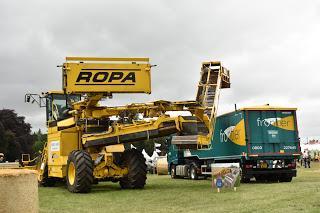 There were massive machines to stand and feel small by.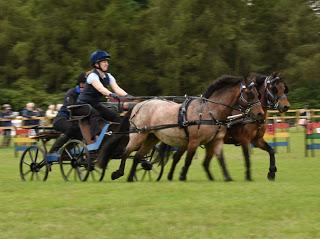 I stood for a while watching these paired horses (ponies) whizzing around the course.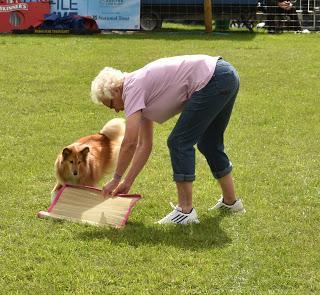 I also spent more time than I would have previously wished to have confessed to watching people dancing with dogs.  It is impossible to watch this without smiling, the owners and dogs are so energetic and loving what they do so much their enthusiasm is catching.  When I got home I discussed with Bruce whether he fancied learning to dance.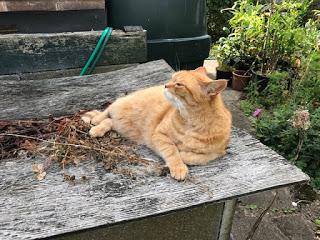 I think that's a no.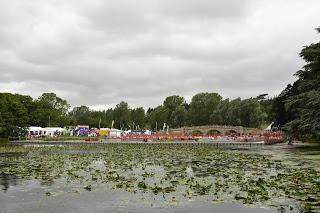 Did I say that just about anything you could think of was there?  You could try off-roading and you could have a got at kayaking.  Across the lake there was the beekeeping and organic gardening area.  I spent my usual moments of time really wanting to keep bees, but knowing that I am just too scared of being stung to actually do it.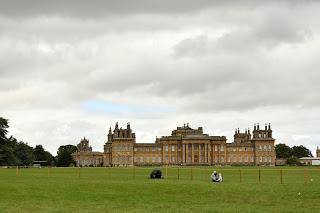 I did not get to visit Blenheim Palace itself, which is a shame and I will have to rectify this on another day.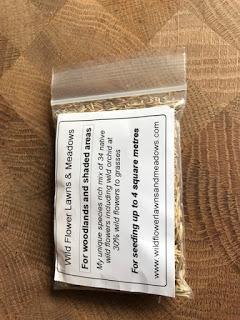 I did a little bit of purchasing, it must be impossible to visit and not buy something.  There are lanes and lanes and tents full of shopping opportunities.  I bought these wildflower seeds for my Wild Garden.  They are all British native seeds so I am hoping that they make a good addition to the garden.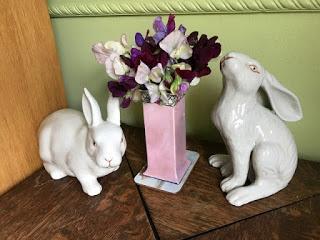 I also bought a frock and these two ceramic rabbits.  I was only going to buy one, but that would have left the other on its own and that seemed a little sad.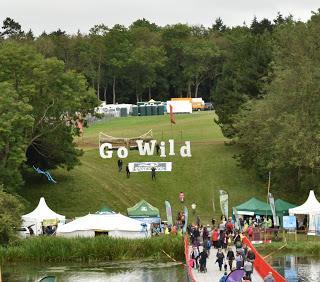 I had the most fantastic day.  There are vast swathes of the show I have not mentioned and I probably missed a load of things as well.  I think the beauty of the show is that you can choose what you want to see and pass by what you do not.  Some elements of the show were not in my interest range at all, so I just did not go to those areas.  There were hay-bale seats everywhere which meant that you could stop and sit pretty much whenever you wanted.  There were so many food outlets I lost count and also many many food and craft stalls.  I came away determined to visit again next year.
I have to give my grateful thanks to HROC and Stihl for being such kind hosts.