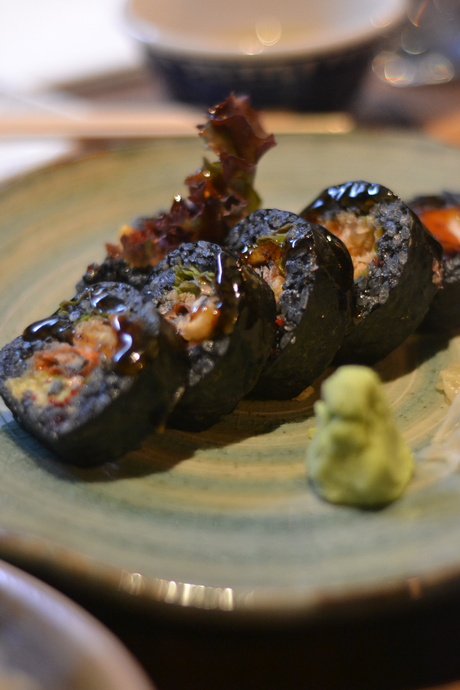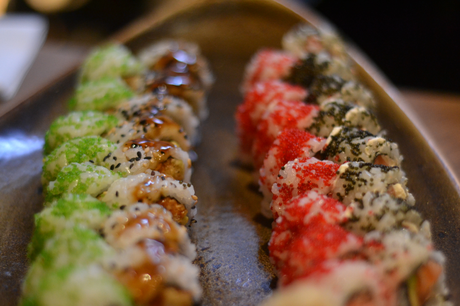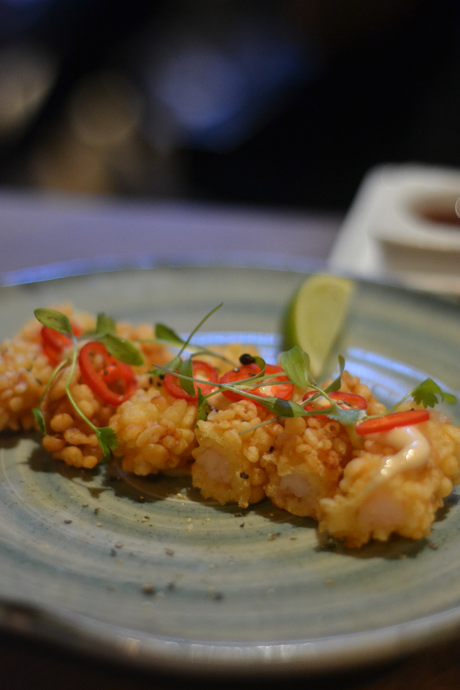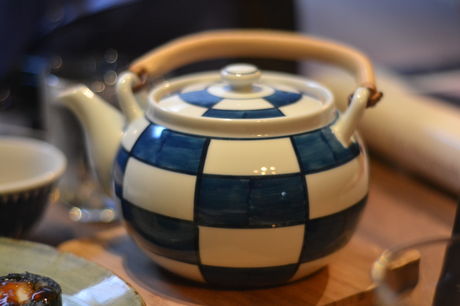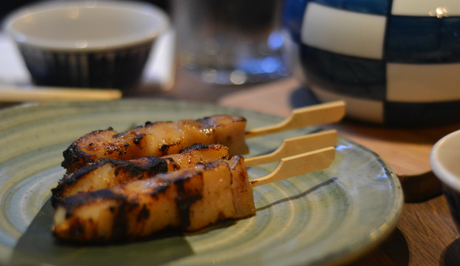 Sticks'n'Sushi, 1 Henrietta Street, London, WC2E 8PY, Tel. No: 020 3141 8810.
Sticks'n'Sushi
has been high on my list of London food spots to sample since Paula blogged about them this spring. A contemporary Japanese-Danish fusion restaurant, it's located right in the heart of pretty Covent Garden, making it an ideal choice for those not too familiar with the streets of London. As a special treat for my farewell meal, Zoe, Winnie and I went for lunch on a Sunday afternoon.
It was fairly busy and it seemed like people in the know had made reservations. Nevertheless we were seated and given a good hour-and-a-half at our table. The menu was beautifully photographed in that classic Scandi style with a minimalist charm and stylish edge, focusing mainly on sushi (a good mix of nigiri and sashimi) and yakitori (things on skewers) with an amazing dessert selection. The pricing was on the more expensive side, so make this a treat meal or a date night choice.
What We Ordered:
Wheel of Fortune (8 crispy ebi, 8 sparkling tuna, 8 black Alaska, 8 California de luxe)
Ebi bites
Miso marinated black cod
Coal crab futomaki
Roasted matcha green tea
We decided to opt for a sharing platter with a dish each from the a la carte menu. I must note at this point that the waiters were SO friendly and attentive, a sharp change from the usual Covent Garden food scene. We began with a roasted matcha tea that was really fresh and cleansing on the palate with a rich roasted scent - lovely.
The Wheel of Fortune platter was a good idea, the crispy ebi was my favorite followed by the black Alaska. The crispy ebi pieces were their tempura prawns while the black Alaska was a crayfish(?) and I could probably eat them both forever. I'm not usually a tuna fan when it comes to sushi either, but this one won me over! And the California de luxe was a salmon and avocado number with cream cheese - bringing the Danish fusion to the table. Slightly too rich for sushi for me, but good anyway.
Onto our other orders! The ebi bites were insanely good - topped with a light dressing and cooked to crispy, crunchy perfection, Zoe and I were literally amazed. Between the three of us, I think the coal crab futomaki was our personal favorite. This had black rice and soft shell crab inside and was the perfect blend of soft and crunchy textures and flavours. 100% get this if you head to SnS! Finally our miso marinated black cod which was the only mistake on our order: expertly cooked for a tender texture, it was okay but forgettable compared to the rest of our order.
Overall, I am so pleased I managed to squeeze in a trip here before I moved. I'll certainly be singing its' praises to any fellow sushi fan and shall definitely be back when I'm, er, back.