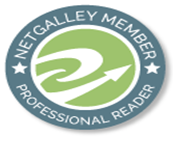 How far would you go for revenge on your ex?
Imogen's husband is a bad man. His ex-wife and his new mistress might have different perspectives but Imogen thinks she knows the truth. And now he's given her an ultimatum: get out of the family home in the next fortnight or I'll fight you for custody of our son.
In a moment of madness, Imogen does something unthinkable: she locks her husband in the cellar. Now she's in control. But how far will she go to protect her son and punish her husband? And what will happen when his ex and his girlfriend get tangled up in her plans?
***
[I expected to feel free, unburdened, but when the curtains close around Philip Rochester's satin-lined coffin, all I feel is indigestion]
***
(Harvill Secker, 12 July 2018, ebook, 368 pages, copy from publisher via NetGalley voluntarily reviewed)
***
***
This is the author's debut.
Sticks and Stones opens with an interesting premise, the funeral of a police officer and makes it clear there are those who wished him harm. The novel moves back in time gradually revealing events that led to the man, Philip's death and peels back layer of layer of his personality, revealing just what an awful man he was and who had good cause to wish him dead. Philip is a horrible man. He's physically abused two wives and a girlfriend. He has no redeeming qualities. Sticks and Stones could be dismissed as a tale of revenge but it's much deeper than that. It's the story of Philip's two wives and girlfriend, how they come together and draw strength from one another. Ex-wife Imogen and new girlfriend Naomi women are fantastic characters. I felt real sympathy for them. I liked the other ex-wife Ruby a lot less. She's deluded and believes Philip is just insecure and needs to be loved etc. I found her irritating and at times she slows the pace to an annoying crawl. I really disliked Philip and was glad he got his comeuppance. The book would have been better without Ruby or with Philip's demise not being told from the start to build more tension.