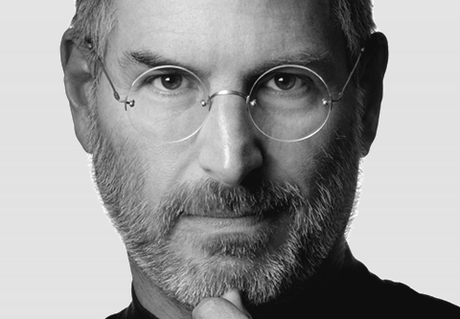 The cover image of the new book.
Walter Isaacson was given unlimited access to Steve Jobs in the final years of his life. Over the course of 40 interviews he probed and questioned the late Apple titan, and the results now form the book: Steve Jobs. What revelations about the nature of the enigmatic Steve Jobs does Isaacson have for us?
A harsh, extreme character. The book does not shy away from dealing with "Jobs's cruel side", according to The Times's (£) live blog on the book release. The book discusses "his ability to be cruel to those around him", potentially caused by his early abandonment and adoption. Throughout his life, Jobs adopted a variety of draining lifestyles, from repeated and escalating drug use, to extreme diets: "Jobs appeared bulimic at one stage. He would starve himself, then binge-eat vegetarian food, then throw up."
Doing it for the kids. Jobs authorised the biography so that his children could "understand" what he did during his life, The Daily Beast reported.
Combative. The book details the feuds that Jobs maintained with other tech giants who he felt wronged him. "I'm going to destroy Android, because it's a stolen product. I'm willing to go thermonuclear war on this", quoted the Associated Press. He also ruthlessly expected perfection from those around him. Isaacson told a 60 Minute interview that Jobs explained his impatience: "I really want to be with people who demand perfection. And this is who I am." Bloomberg, however, reported that the book tells of Jobs going out of his way to impart wisdom to younger technology innovators, such as Google's Larry Page and Facebook's Mark Zuckerberg: "The Valley has been very supportive of me. I should do my best to repay", he thought.
The (lack of) cancer treatment. Walter Isaacson also said, during the television interview, that he believed Jobs regretted delaying his cancer treatment. The book tells how his decision to avoid surgery in favour of "alternative" solutions infuriated his family and friends, wrote The New York Times.
New gadgets? Towards the end of his life, Jobs focussed on his family, and dedicated himself towards new Apple products. The Daily Beast claimed that the new biography hints at Apple's future, with talk of a television revolution – "It would be seamlessly synced with all of your devices and with iCloud. It will have the simplest user interface you could imagine. I finally cracked it." – and a potential foray into the "corrupt and economically inefficient" textbook market.