The Cryptocurrencies are gaining popularity around the world, and with the success of bitcoin, many other coins are emerging into the markets.  Considering the enormous success and value of bitcoin, entrepreneurs are trying their luck by launching new digital currencies. 
Other coins like ethereum and Altcoins are also becoming extremely popular. Despite the high risk involved in the cryptocurrency business, many entrepreneurs want to try their luck in this field. Entrepreneurs looking to start a business in cryptocurrency, need to consider these steps.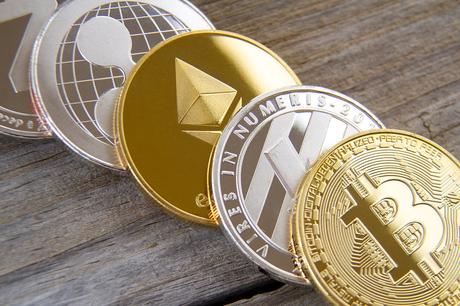 Identifying a problem
The first step to start a business is to identify an existing problem and finding a solution for the same. There are many entrepreneurs in this business, and most of them are only after money. Although money is a part of business, it is essential to use your start-up as a means to solve an existing problem. 
Creating a business model
The first step in starting a cryptocurrency business is to create a business model that is to decide that you want to trade in Cryptocurrencies or create your coins. Usually, people start the cryptocurrency business in these two ways, either buy/sell existing digital currencies, mine digital coins, or they create new coins. Some entrepreneurs have also come up with cryptocurrency ATMs and vending machines. 
Knowing what you want is an essential step to start a new business. You need to check whether your idea is feasible in the present and future. Whether people will be ready to work on it or invest in it? Is there any demand for the currency that you are thinking to create? Will creating a new cryptocurrency solve an existing problem? 
Analyze the competition
There are many other entrepreneurs in the cryptocurrency business. Your start-up is going to compete with them. So, it makes perfect sense to analyze the competition before beginning your startup in this field. Check the services your competitors are offering and the solutions they are providing for the problems. 
Funding for your business
If you have a good concept, you can start looking for funding for your business. Many VC funding and angel investors are ready to invest in new cryptocurrency start-ups. Moreover, bootstrapping is another popular funding option for new companies. Crypto businesses in the United States need more funding to overcome the legal trouble they are facing. Bootstrapping is a great funding option for decentralized and offshore companies in the field of cryptocurrency.
Understanding the regulations
The United States is trying to create rules for the crypto world. However, many countries follow their own rules regarding cryptocurrency businesses. The non-existence of transparent laws and regulations is one of the reasons for the instability in this field. However, in the US, there are strict laws for these types of start-ups without which it is not possible to start a business in cryptocurrency. 
Hiring the right people
You need to hire the right people to kick start your cryptocurrency start-up. It might be challenging to hire people for this kind of start-ups, but there are many people out there who believe in working with such businesses. It takes time to find the right people to work in a cryptocurrency company, but the time you spend with the worth the value you get in the end. 
You should hire only the people who believe in that Cryptocurrencies can be successful and also they should agree to your ideas. The right people will help you to achieve what you want from your start-up. It is tough to find people for such businesses, but there are many people ready to help you achieve your dreams. 
More than bitcoins
With the rise of bitcoin among the Cryptocurrencies, more and more investors and entrepreneurs want to invest in bitcoin. However, Cryptocurrencies are not limited to bitcoins, as there are new options for success. With the ethereum, litecoin and altcoin prices seeing stable growth, entrepreneurs are looking to create start-ups around these coins. 
Final Words
You can start a business in cryptocurrency in any country where digital currencies are legal. However, as the prices of digital currencies are volatile, it is good to have insurance for your start-up. In some states, insurance for business is a legal requirement, and it can save you in case of market crashes or losses. Following these steps can help young entrepreneurs to create their business in the crypto world.