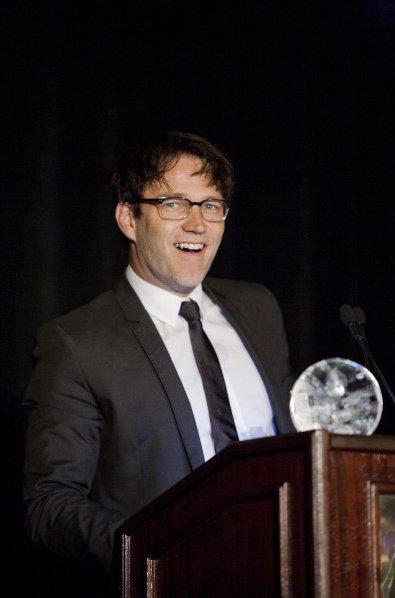 Stephen Moyer at last year's dinner
Stephen Moyer will attend the 15th Annual Friends of CLARE Tribute Dinner, that will take place on November 8th in Santa Monica. Stephen will fill the position of Co-Chair of the event. This is the third time that Stephen will attend the dinner in official capacity. In 2011 he was Honorary Dinner Chair and in 2010 he was honored with his ongoing support for the organization.
CLARE is a nonprofit organization that provides compassionate and affordable residential and outpatient treatment programs to those suffering from addiction
For more information and purchase ticket visit the dinner's event page on Facebook.