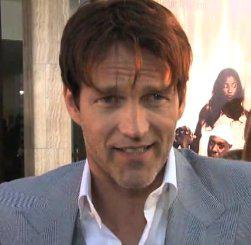 Stephen Moyer has changed talent agencies. Last month True Blood's Bill Compton signaled his intent to exit International Creative Management, ICM.
Now the agency pursuit has ended and Stephen has chosen and signed with, United Talent Agency.
As we all know, besides Season Four of True Blood, Stephen has The Caller coming out later this year and hopefully more films in the future.
He will continue to be repped by manager Lena Roklin, UK-based agent Dallas Smith, and attorney Dave Feldman.
source: deadline.com