Recently we auctioned off a personalized signed Stephen Moyer photo for Stephen's charity Facing the Atlantic. The bidding on this item was furious, several fans were eager to win this prize and it was touch and go up to the last minute. The item was ultimately sold for $830. The lucky winner who walked away with this much desired prize is Karen, a Billsbabe and member of the AllStephenMoyer Forum.
We have some super exciting news for Karen. Stephen was so impressed by her generosity that not only did he sign the photo for her, he also added a handwritten note on his own personal stationery in which he expresses his gratitude.
We were so touched by Stephen's gesture, that we decided to scan and share, with all the fans, the signed photo and personal letter that Karen will receive.
Congratulations Karen! You'd better frame these precious items and hang them on your wall.
Click on the images to see a larger view.
Personalized photo: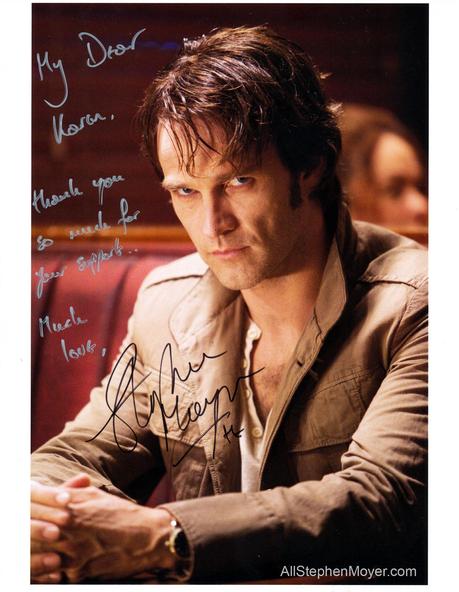 Personalized hand written note on Stephen Moyer stationery:
We loved seeing Stephen's stationery because we know how much it expresses his interests.  Since he has a vast collection of cameras and he likes his coffee, what else would he have on his stationery? In the note he says:
Dear Karen, I can't tell you how grateful I am for your amazing generosity.  I was so incredibly pleased that it got so high.  Thank you – Thank you – Thank you!  So much love, Stephen Moyer x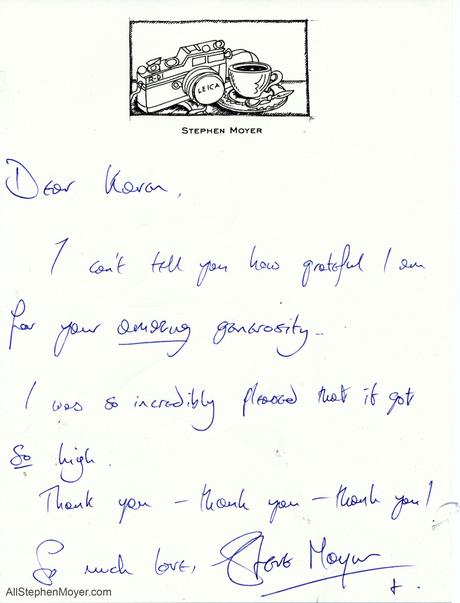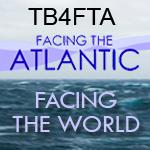 You too can give to Facing the Atlantic and support Stephen Moyer's charity by making a direct donation to Facing The Atlantic here http://www.justgiving.com/Facingtheatlantic
Please note: add the code TB4FTA (True Blood for Facing The Atlantic) to the note of your donation so we can keep track of how much was donated by True Blood / Stephen Moyer fans.