Not even a hurricane could stop the premiere of The Caller from becoming a huge success last night in Puerto Rico.
Our dear friend Eva from Puertoricantwilighters.com was so lucky to have received an invitation to the premiere and after party and over the past 2 days we had constant email contact to keep each other updated. Eva wrote a wonderful article about her experiences from last night, she met Stephen Moyer, Ed Quinn, Matthew Parkhill (director), Sergio Casci (writer) and many more. You can read her article on Puertoricantwilighters.com.
Some extra information about the DVD release:
- There will be a DVD European release in the upcoming months.
- On the DVD, there will be a Director's Commentary
- An alternate ending to the movie will be included on the DVD
- Deleted scenes will also be included on the DVD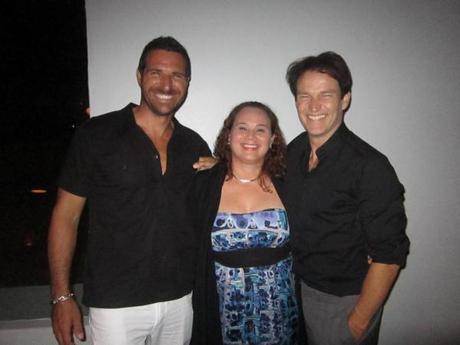 Ed Quinn, Eva and Stephen Moyer