After much thought and consideration, and at the request of his producers,Stephen Moyer has decided not to take part in the 35th annual Toyota Pro/Celebrity Race. Moyer, the star of the HBO series "True Blood," has pulled out of the race in consideration of the cast and crew of his show, which is currently in production.
"While I'm disappointed I won't be racing today, I know it's in the best interest of my 'True Blood' family," said Moyer. "I look forward to cheering on my fellow racers and following all the race-day action."
In Moyer's absence, actor William Fichtner will take the pole position in today's race. As pole-position winner in Friday's qualifying session, Moyer designated his $15,000 donation in conjunction with the 14th annual People Pole Award to the charity Facing the Atlantic. Facing the Atlantic is a project to raise funds for the humanitarian organization Facing the World, which is a U.K. charity that provides life-changing facial reconstructive surgery for children with severe facial disfigurements who are not able to access the surgery that they need in their own countries.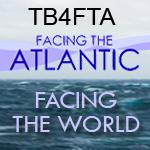 You too can give to Facing the Atlantic and support Stephen Moyer's charity by making a direct donation to Facing The Atlantic here http://www.justgiving.com/Facingtheatlantic
Please note: add the code TB4FTA (True Blood for Facing The Atlantic) to the note of your donation so we can keep track of how much was donated by True Blood / Stephen Moyer fans.