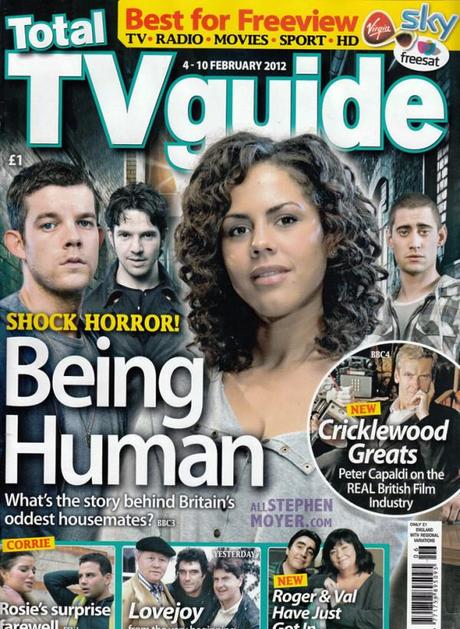 All the UK fans have been anxiously awaiting the airing of True Blood Season 4 and finally their wait is almost over since it airs next week.
In this edition of TV Guide in Britian, you'll learn that "three's a crowd" when Stephen Moyer is interviewed about the season.
There's a nice little quote from his daughter, who although has never seen the show, still knows a lot about it. She's known to say: "Daddy likes fairy blood."

source: TV Guide
Thanks to AphroditeMF for the scans.