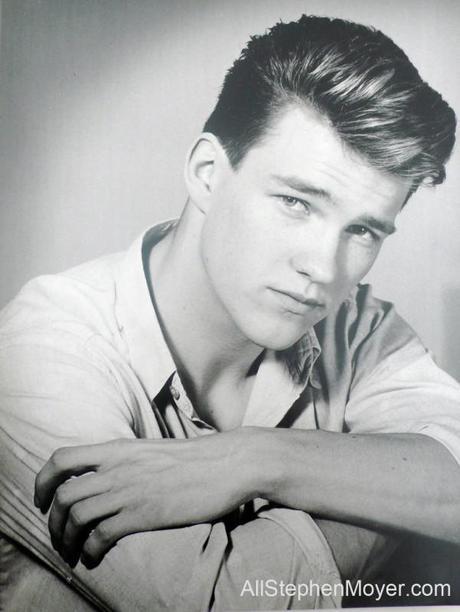 Over at our sister site, AllStephenMoyer.com, along with Stephen Moyer's true fans, we already know a lot about Stephen's life as documented in our "authorized biography" that was sanctioned by Stephen and added at AllStephenMoyer a couple of years ago. In it, we provide a lot of factual information about Stephen and his life up to his marriage of last year.
However, in the article below, by Jamie Painter Young at backstage.com, we learn even more detail, especially about his getting the part of Bill Compton from Stephen's point of view. Below is part of that article.
You don't expect the genteel vampire Bill Compton to roll into dinner on a neon green longboard on wheels, but that's what Stephen Moyer, the actor who plays him, did when Back Stage met him near his Venice, Calif., home. "I go everywhere with this," the British actor says about his eco-friendly mode of transportation. The down-to-earth Moyer, it turns out, is full of surprises, as is the case with his HBO series, which kicks off its fourth season this weekend. As the song "I'm on Fire" coincidentally played overhead (Bill is highly combustible in daylight), Moyer revealed to Back Stage his real-life story, which has more parallels to Billy Elliot than to Bill Compton.
Moyer landed his delicious "True Blood" gig thanks to being unceremoniously dumped from another L.A. pilot he was hired on but never got to shoot. "We did the table read, and I'd been offered the part, and me and a bunch of other actors from that show got let go at the table read. It was incredibly depressing," confesses Moyer, who flew back to his London home defeated and vowed not return to pilot season, at least for that year. The casting directors of that pilot, however, had something else in mind.
"The casting directors had leaked my casting tape, and so, suddenly, I was getting all these offers left, right, and center to come back. They said, 'This is a travesty. Look at this tape,' and they started sending it to other friends of theirs who were casting directors," recalls Moyer, who admits it was a really strong audition tape and "I'm not somebody who says something like that."
Click on this link to read the entire article: backstage.com