Last night it was Stephen's turn to try to set a good time in the "Big Stars in Small Cars" segment of Top Gear USA. We all know how it ended last time he was on a race track, so we had our fingers crossed that he would be able to keep the car steady this time around. And he did! While talking to himself with every turn "Remember to brake, Remember to brake", Stephen coached himself through the lap brilliantly and crossed the line in what seemed to be a rocking fast time.
The expression on Stephen's face when he learned his time was absolutely priceless. He beat them all and now tops the Top Gear Chart with a fastest lap time of 1.39.3! Way to go, Steve!!!
In the interview more proof that young Stevie must have caused his folks a few headaches, turns out he flipped and wrecked more than one car back in the days.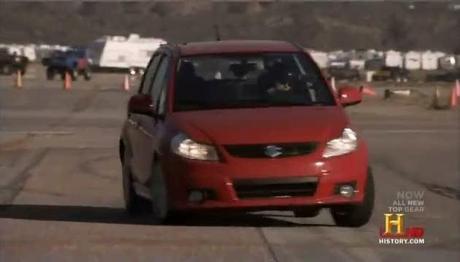 Video source: Trueblood-News.com