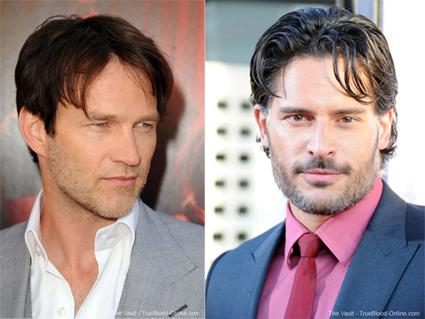 Congratulations to both Stephen and Joe for winning their first Saturn Award!
Stephen win in the category Best Actor in Television and Joe for Best Guest Starring Role in Television.
They both had some very tough competition to beat:
Best Actor in Television
Bryan Cranston, Breaking Bad
Matthew Fox, Lost
Michael C. Hall, Dexter
Timothy Hutton, Leverage
Andrew Lincoln, The Walking Dead
Stephen Moyer, True Blood ***WINNER***
Best Guest Starring Role in Television
Richard Dreyfuss, Weeds
Noah Emmerich, The Walking Dead
Giancarlo Esposito, Breaking Bad
Joe Manganiello, True Blood ***WINNER***
John Terry, Lost
Seth Gabel, Fringe
The Saturn Awards were originally created by Dr. Ronald A. Reed to recognize films in the areas of sci-fi, fantasy, and horror, which would often go unnoticed by more traditional Hollywood award shows. Eventually they started recognizing home video and television.