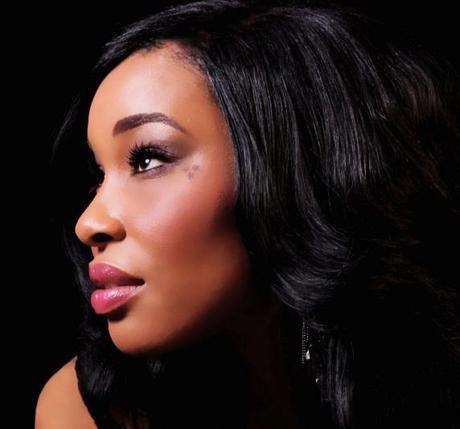 Stephanie "Ivy Shades" was born in Los Angeles, California on December 7, 1984. Ivy Shades lived in California until the age of 12, and then was relocated to Houston, Texas.  Ivy Shades is a model, aspiring actress, fashion designer, entrepreneur, and a recording artist.
Ivy Shades is not only creative, but educated also. In the beginning of her career she obtained a degree in accounting from the University of Houston.
Since the beginning of Ivy Shades career, she has been engulfed in the Fashion and Entertainment Industry. Her career began in Music Entertainment, and since her inception into the Music Industry she has worked with many notable artists and music legends such as Master P,  R & B singer Brooke Valentine, Avant, and Slim Thug, just to name a few.
In January 2011 Ivy Shades released her second mixtape entitled "The Resolution" hosted by GO DJ Hi-C. Based on the demand from her following base Ivy Shades released her new single "BBO" which talks about her fabulous and lavish lifestyle of being an international model and a certified bottle popper in the clubs. Ivy Shades is accomplished and independent, and the song "BBO" paints a vivid picture of a woman who makes her own way all while doing em… "BAD".
Through her work in the Music Industry, it sparked several modeling opportunities, including photo shoots with Willie ESCO, Black Men's Magazine, Hype Hair Magazine, So Ruff Magazine, andThe Chronic Magazine.com.
Ivy Shades Designer Eyewear débuted in Houston, Texas for the first time on September 28, 2010.  Shortly after the launch of the first line, sales spread across the United States, even taping into the International market. Due to the success and demand of the first line, Ivy was inspired to create her second line of designer Eyewear "Retro".
Ivy Shades elaborate designs have taken the fashion industry to the next level in the blink of an eye. Most recently Ivy released her fifth and sixth lines of designer Eyewear in October 2011. These new lines were named "Rock Star" and "BBO". The inspiration for the two lines was Mad Max inspired and captured Ivy's talent as a true pioneer in shade wear.
Ivy Shades has earned her place in the Shade designer world, and when all the smoke and dust clears Ivy Shades will be the last designer standing.
As a designer Ivy Shade's has had many notable accomplishments also, in the Summer of 2011 Ivy Shades conducted a model search, Ivy Shades received entries from beautiful models all over the world.  The "2011 Ivy Shades Model Search" allowed the winners of the contest the opportunity to build their portfolio and become the new face of Ivy Shades Designer Eyewear.
In addition to the model search, because of Ivy's nationwide exposure she was contacted for an interview with Jet Magazine, in their Designer Spot Light, which was released 10/3/2011 edition. 
Ivy Shades is still working and has a lot more to accomplish in her career. Ivy's designer shades (on top of being sold online) are also available in high end boutiques, so look forward to seeing Ivy Shades in a store near you.
Website:
Social Media:
Twitter: IvyShades
Facebook: Ivy Shades
Instgram: IVYSHADES
Video: