FirstLadyB: Christian Millennial Blog Covering Entertainment, Lifestyle & Pop Culture
Steph Curry is daddy goals!
The Golden State Warriors star put on his own personal Carpool Karaoke with his daughters, Riley and Ryan to "You'll Be Back" from Hamilton.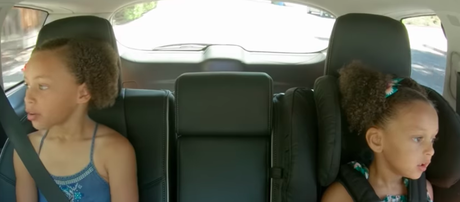 The Carpool Karaoke video is featured on a new YouTube series called Life, Lived, from Curry's production company Unanimous Media and Infiniti.

In other Steph Curry news, he and wife Ayesha Curry just launched the "Eat Learn Play" foundation. The foundation focuses on three of the most vital ingredients for a healthy, fun and successful childhood. Eat. Learn. Play. will inspire communities and families to work together to unlock the human potential of every child, according to its website.
View this post on Instagram

We are so excited to finally announce the @eatlearnplay Foundation, created by @stephencurry30 and @ayeshacurry! Talent is everywhere. Opportunity isn't. We are committed to unlocking the amazing potential of every child by fighting to end childhood hunger, ensuring universal access to quality education, and enabling healthy, active lifestyles. #eatlearnplay

A post shared by Eat. Learn. Play. Foundation (@eatlearnplay) on Jul 18, 2019 at 5:17pm PDT