Hi Huneybees,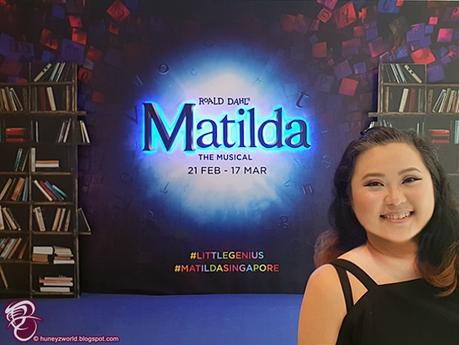 I remember burying my head into
 Roald Dahl's storybooks during my childhood days, having fun in my own world where chocolate rivers were real, giants dwell amongst us and witches could turn people into mice.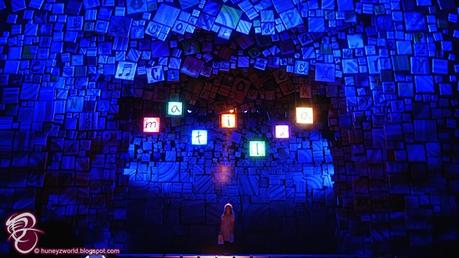 One of my favorite story would have to be Matilda. It kinda related to me as I was a very "reserved" kid growing up and most of the time, you will find me in the library, engulfed in my own world, soaking up on those Roald Dahl fantasies...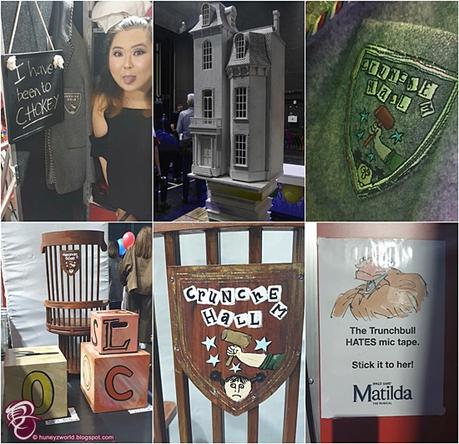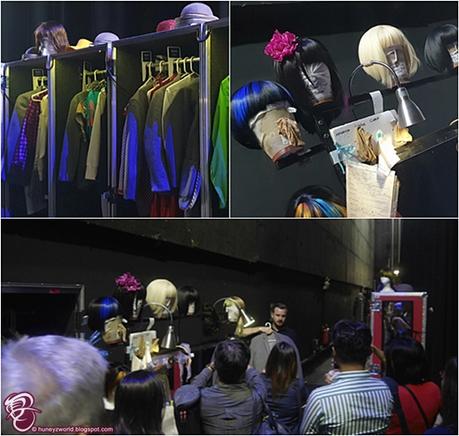 I went to catch the Matilda musical on it's opening night, imagine my excitement when I was backstage prior to catching the full musical that night! It was as though stepping right into the storybook and I couldn't help taking photos as though I was Matilda myself! There's gona be some magical things happening on stage and being in the backstage taught me how all these works and the amount of manpower and thoughts were put into this production, making me appreciate the musical number even more!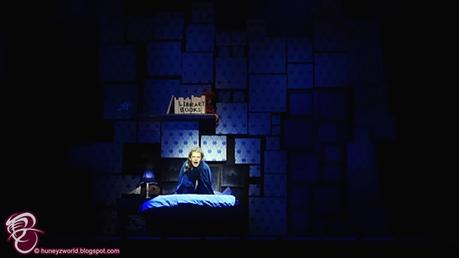 Ok, back to the musical. It was an amazing number that made me clapping, laughing and crying at the scenes. It really was as though there was magic around us, with the kids performing much better than adults, upstaging them, brought my emotions surging through the roof.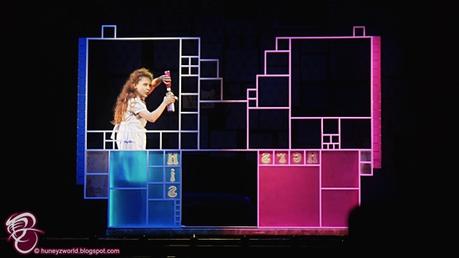 The story is so relatable in this modern time, where bullying and despise is uncalled for. 

Though marketed as a children's book, 

Matilda

, 

like Dahl's other stories, has layers of the dark and unsettling that we might only begin to grasp when we look back on them as an adult.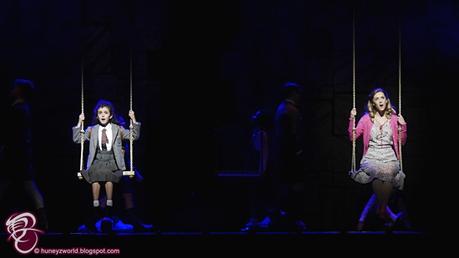 I like the idea of adding a little story within the original story (which was not in the original Dahl's book), bringing us deeper into the imaginative mind of Matilda's,
her
suppressed emotions and loneliness, that also ties her relationship with Miss Honey more.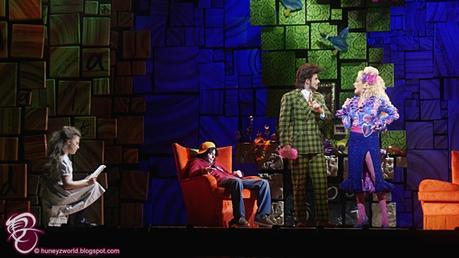 The storytelling was smooth in between scenes, there was not a boring moment and making full use of the stage, allows for something to be happening at all angles and audiences from all directions can see the acting and action on the stage.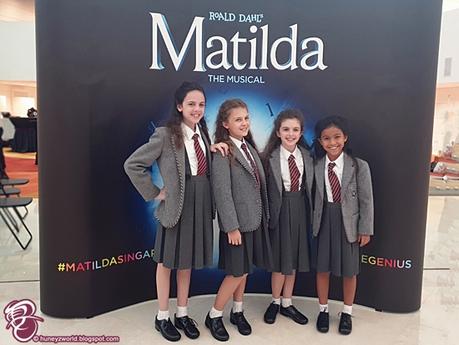 The 4 young Matilda actresses including Singapore's own Sofia Poston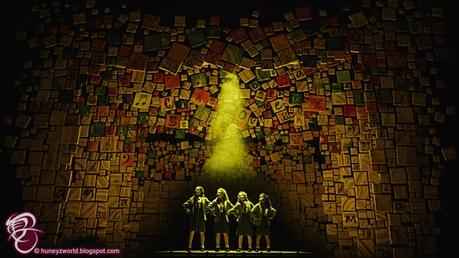 For the opening night, Sofia Poston, the young Singapore actress made an impressive performance as Matilda. She could take on the stage all by herself and her adorable little self made such a big impression on us with her voice and acting. Especially when up against the adult actors and actresses, she was nothing lackluster of.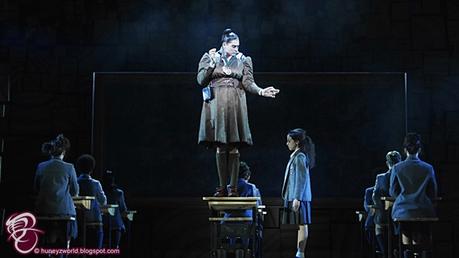 My favourite moment has got to be David & Goliath scene where the dramatic height of the villain -  headmistress Miss Trunchbull, who insists that "all children are maggots.", is pit against the small little frame of Matilda. The clever thought of having a male actor - Ryan de Villiers, playing as Miss Trunchbull enhanced that 
dramatic
 silhouette and aid so much more in the storytelling.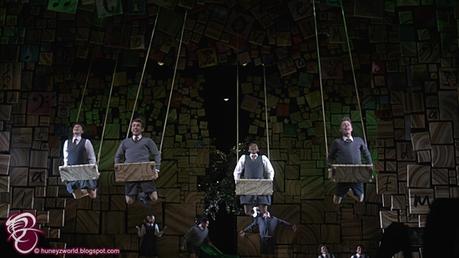 All in all, I'm infatuated with Matilda the Musical. It's something not seen before where kids dominate the stage, scenes were well thought out for everyone to immerse into the whimsical world of Roald Dahl and everyone left the theater in cheers for all the actors. The clever mix of fun and fright ultimately produces an empowering tale for all ages.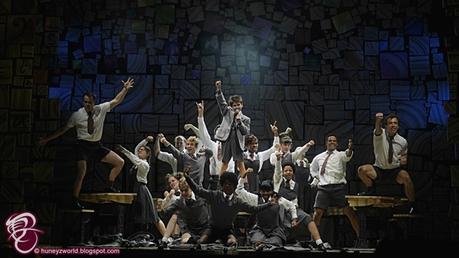 Matilda the Musical is now playing at the Marina Bay Sands Theatre and is set to end on 17 March 2019. For more information, please visit:www.matildathemusical.com.