Stepping into Korean Folk Village brings one back to ancient times. Houses from different parts of the country, from different classes, also government buildings were relocated, restored, recreated. Korean Folk Village is like an amusement park slash outdoor museum. You can find houses of farmers, commoners, and the rich ones, and see how they differ in layout and construction.


A nobleman's mansion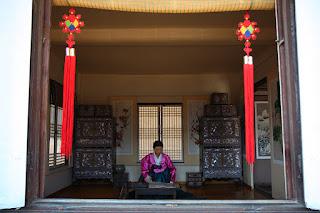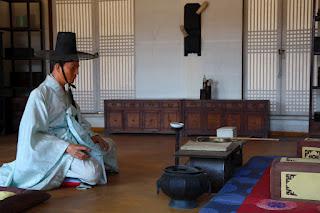 Scenes of every day life in the mansion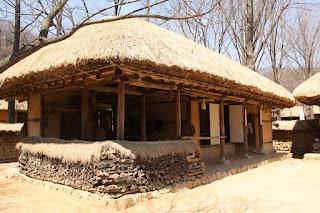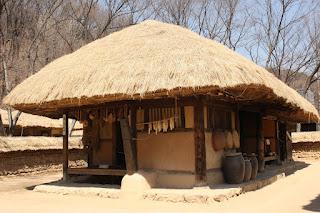 Commoner's house and a farmer's housePhotos by Ayin Ersando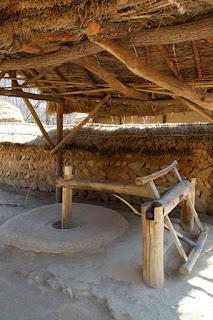 Get a workout on this pull and tread mill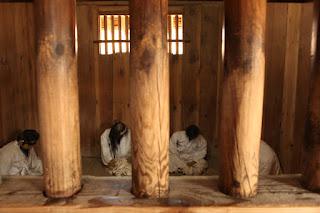 In jail
Photo by Bee Chavez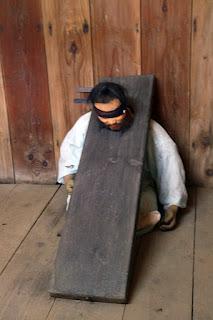 Punished!


The folk village comes alive with its people in complete period garb. Some are skilled in making farming tools, weaving, woodcraft, etc.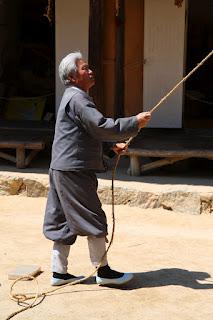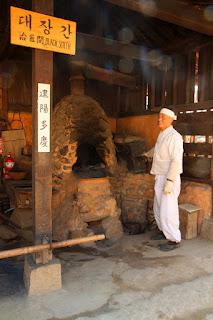 Blast from the past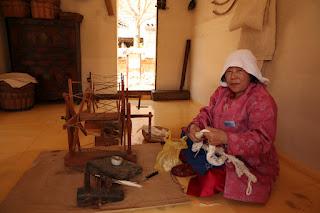 Photo by Bee Chavez
 Whatever the artisans have made are then put up for sale.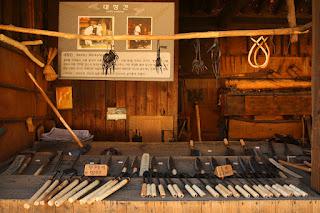 Farming tools for sale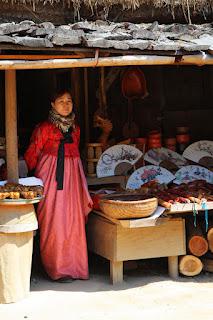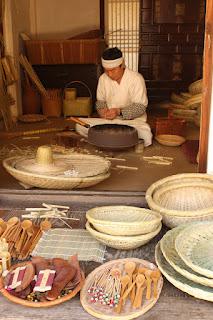 Right photo by Ayin Ersando
There are performances such as a traditional wedding and folk dances. You can find the schedule here.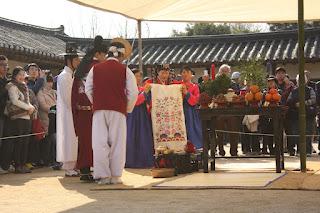 Traditional weddingPhoto by Ayin Ersando
Snacks can be found while strolling around the village. There are also tea houses and a traditional marketplace where local products and local dishes are available. Warning: food is expensive here.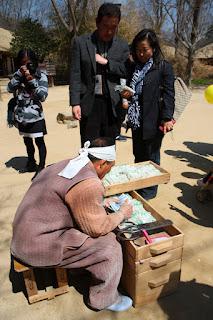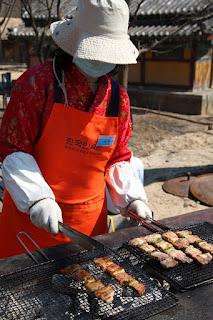 Snacks such as rice taffy and barbecue can be found around the village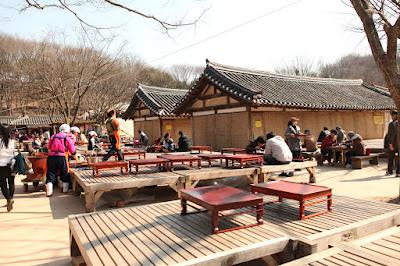 At the traditional marketplacePhoto by Bee Chavez
Korean Folk Village
Find your way: Take the subway to Suwon station (line 1/blue), exit 4. Then take Bus 10-5 or Bus 37 (be sure to tell the driver to drop you off at Korean Folk Village, their route map/announcement doesn't have an English translation). Or better yet, catch the free shuttle bus in front of Suwon station every hour from 11AM to 3PM.Admission fee: 15,000 won
Hours: 9AM to 630PM (up to 5PM only during winter) daily
Tip: Suwon station is about an hour from Seoul station. Make sure you take the right line, right train. Yes, it is line 1 (blue) but know that there are different end destinations for this line. Try to be at Suwon station before 11AM to catch the free shuttle to the village. Spend at least 4 hours at Korean Folk Village and don't just breeze through everything.
South Korea Series:Tourist Visa to KoreaRandom Things About KimchilandFrom One Point to AnotherHomes Away From HomeMy First Meal is Not KoreanYou Will Never Go Hungry Here To the North We Go...Almost
Strolling, Collecting Sights 
A Dose of History: Gyeongbokgung
Double Dose of History: Changdeokgung & Huwon
Photo Stop: Bukchon Hanok Village
Care For Some Coffee?
Step Back in Time at the Folk Village (you're here!)