Stellar Data Recovery Services will no longer be required
Stellar Data Recovery was required when Technology was not that advanced and used was unaware
I don't see any further existence of services like data recovery and companies like Stellar Data Recoery. It is so because technology has advanced and user awareness has increased. Everybody is aware of cloud services, data encryption, real time syncing of data, hardware related predictive failure alerts, etc. If you are aware of such features and are using them you will never require any kind of data recovery service in your life. Let us see how a little awareness can bring a risk-free factor in life. Then you will have a complete satisfaction in ensuring that all your important data is safely protected and is available to you whenever you required and on whichever device you require.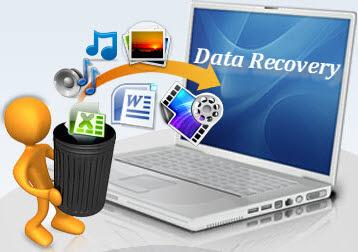 Photo credit: Tenorshare Data Recovery via VisualHunt / CC BY-NC-ND
Gone are the times when we used to lose data due to many common mistakes. Hard disk failure, hard disk sector's physical defect, hard disk sector's soft failure, hard disk formatting, back media corrupted, tape or disk read error, hardware stolen, hardware was broken and so on. Whatever risks are there connected with your data safety, all can be taken care of with zero investment and 100% safety assurance. I went through Stellar Data Recovery services on their
website
. Here are the services they offer: Raid Recovery, data recovery, photo recovery, Mac data recovery, water damaged hard drive data recovery.  I will explain how to tackle each of the services below. But first there are a few points to ponder. How long will such services be required in the market? When we start getting smarter by using smart devices and becoming aware of all innovations in technology, nobody would require any of such service.
Stellar Data Recovery services being stated on their website are repetitive and subjective. Is there any possibility of data recovery from a hard drive damaged in the fire? What are the chances of getting important data from physically damaged sectors? If you see, 100% recovery is never possible in such companies. There are reasons for not achieving so. If you are testing your server's RAID features, it will never ditch you. Moreover, disaster recovery (DR) setups ensure real-time mirroring of data, thus ensuring you a clear cut backup. As long as your end user or personal data (data files, photos, etc.) are required, there are many services where you can sync them in real time with free cloud services. Syncing of data can be automated, thus, ensuring all your data being intact even if you damage your hard disk. Use Google Docs, Google Photos, One Note, One Drive and a lot more services available and avoid getting into such hiccups of data loss.
––'––'''