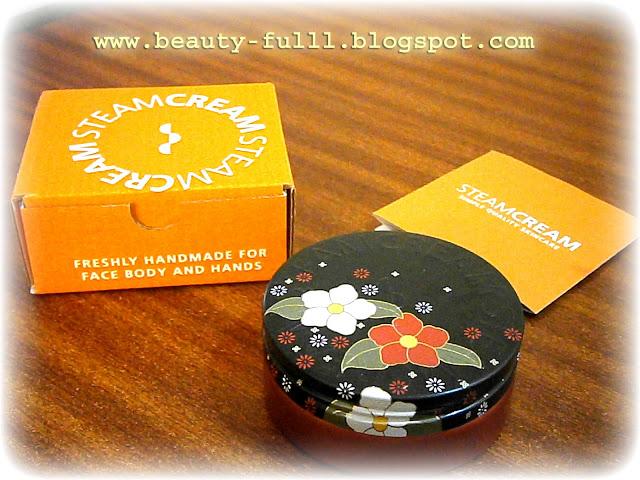 Hi Everyone,
Today I will be reviewing Steam Cream with you guy which was  recently sent to me by the company.
What the company says about it:
STEAMCREAM represents the latest concept in skincare. Freshly handmade using high-quality, natural ingredients that are fused together by a shot of steam. This unique method makes the cream very lightweight, providing long-lasting hydration for the face. The texture also makes it a perfect nourishing treat for your body and hands too.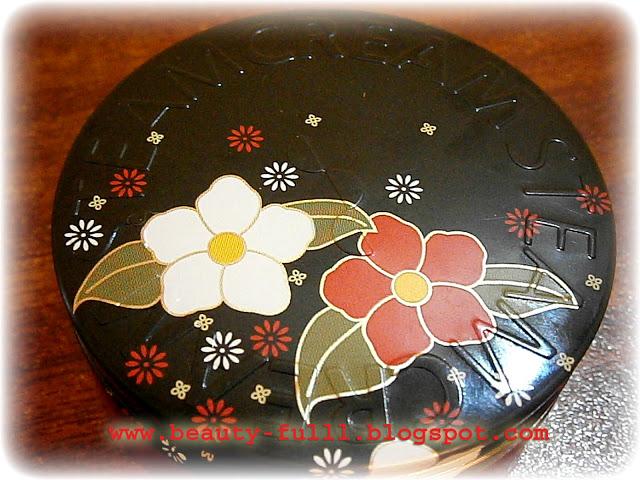 It has won the CEW (UK) Award for Best Everyday New Skincare and Pure Beauty Award for Best Design & Packaging. 
My thoughts about this product:
It is an excellent moisturizing cream and the best thing about this cream is its packaging which is very impressive.It comes in tin cans which are available in various designs.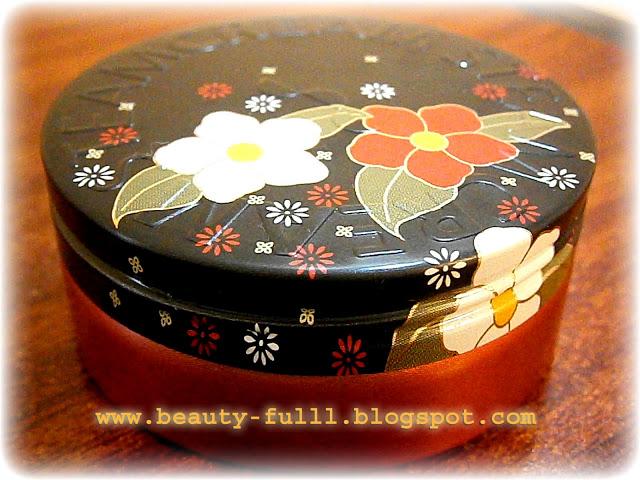 These tins can be re-used for storing items once the cream finishes which is great.
Apart form this it is a 3 in 1 moisturizer which means that it can be used for your face, hands and as well as for the body.
The texture and consistency of this cream is also great and it doesn't really made my skin oily like some other moisturizers tend to do.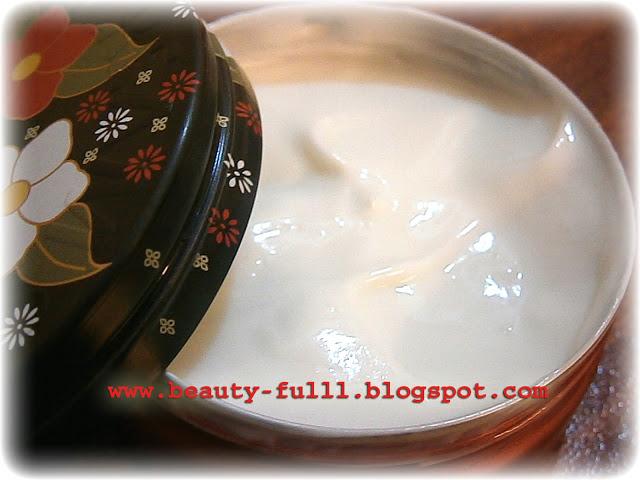 After its application I can surely feel my skin much softer and brighter.It is not dull like before.
I usually prefer applying this cream at night before going to bed.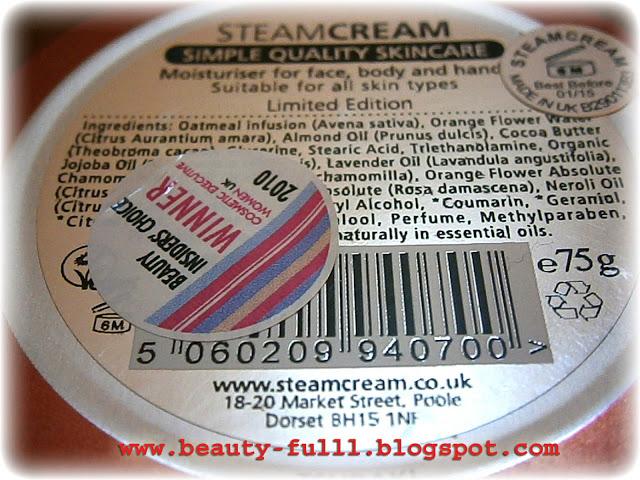 Overall, I found this product very helpful for healing dry and dull skin and I would definitely recommend it to all.
This Steam Cream is available for £12.95 which is very reasonable since this one tin lasts for great time.
Website: Steam Cream