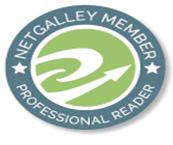 Stealing Snow by Danielle Paige
Published by Bloomsbury Children's
Ebook
Published 20 September 2016
380 pages
NetGalley
Connect with the author
Buy the book: UK (affiliate's link)
I was given a review copy by the publisher via NetGalley and voluntarily reviewed it.
WHAT'S IT'S ABOUT
Seventeen-year-old Snow lives within the walls of the Whittaker Institute, a high security mental hospital in upstate New York. Deep down, she knows she doesn't belong there, but she has no memory of life outside, except for the strangest dreams. And then a mysterious, handsome man, an orderly in the hospital, opens a door - and Snow knows that she has to leave ...
She finds herself in icy Algid, her true home, with witches, thieves, and a strangely alluring boy named Kai. As secret after secret is revealed, Snow discovers that she is on the run from a royal lineage she's destined to inherit, a father more powerful and ruthless than she could have imagined, and choices of the heart that could change everything. Heroine or villain, queen or broken girl, frozen heart or true love, Snow must choose her fate ...
A wonderfully icy fantastical romance, with a strong heroine choosing her own destiny, Danielle Paige's irresistibly page-turning Snow Queen is like Maleficent and Frozen all grown up.
EXTRACT
First kisses sometimes wake slumbering princesses, undo spells, and spark happily ever afters.
WHAT I THOUGHT
I haven't read Dorothy Must Die but have a couple of titles and they sound amazing. Unfortunately, this book was not, just some awful rip-off of Frozen and about a hundred other well-known fairy tales. I thought the book was awful. It has zero originality. Stealing Snow does have some good points, such as retelling parts of The Snow Queen which I love and there was a lot of action. My main issue is that none of this is put together very well. So much didn't work and some plot elements were so ridiculous they annoyed me (Snow being locked up in an asylum for walking through a mirror for example). I really didn't like Snow. Her sarcasm irritated me as did constantly repeating what we already knew like a million times. The world of Stealing Snow is just a blank sheet of paper, nothing was developed and the book could have been set anywhere. The book is choked with clichés and it just didn't hold my interest at all. I also thought the book was quite nasty about people with mental illness as they people in the asylum were very bland and cartoonish. And don't get me started on Snow having three love interests. Stealing Snow was awful. Read it at your pearl.

Published