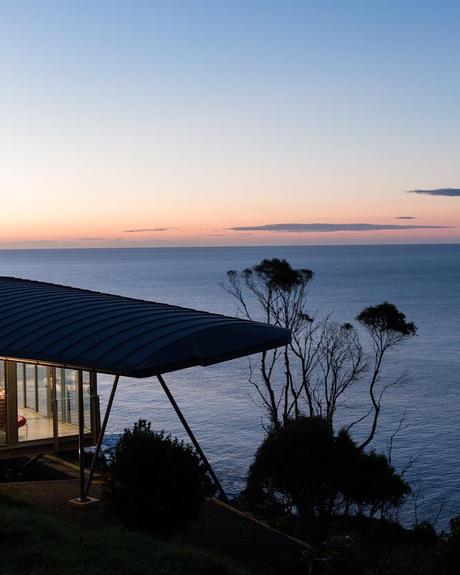 When people talk about wanting to get away from it all, more often than not a day-trip to a country vineyard is all they had in mind. While that's all fine and good, for those who take their "hermit chic" aspirations seriously, this house is for you!
Welcome to the north-west coast of Tasmania, four hours drive from Hobart or a one hour flight from Melbourne. A holiday here is no mere re-location of your urban lifestyle; there are no fashionable restaurants, no Mona-style art galleries or trendy holiday villages. Instead, there are miles of wild beaches and super-green hills, farmers toiling the famous red soil, and very, very few tourists. It's one of those rare areas that remains truly undiscovered, for better or worse.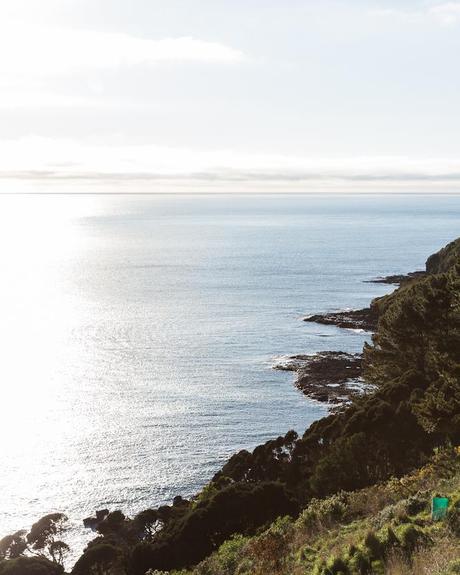 For me however, this trip was actually a home-coming, having grown up in the area. Even so, I was looking forward to a new experience – a night's stay at whimsically named "The Winged House". Nearing the end of our journey, we twisted our way through the hobbit-esque back-roads of Table Cape in a race against the setting sun, before finally catching our first glimpse of the house perched on it's cliff overlooking the sea.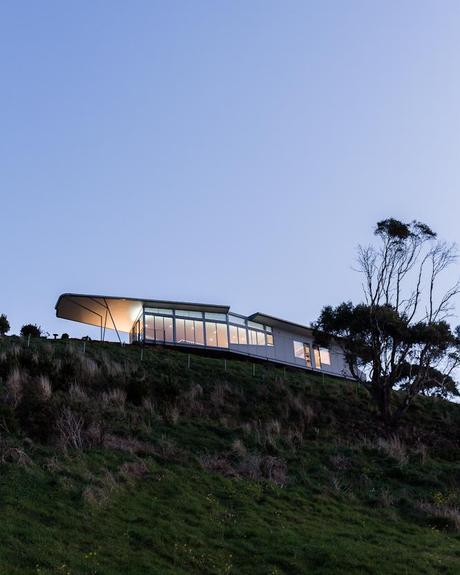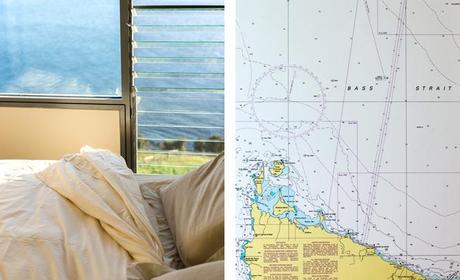 Designed by architect Richard Goodwin, this unique holiday home embraces it's seclusion and welcomes the elements, which in this part of the world could mean anything! The house's floor to ceiling windows encourage contemplation, either in the lounge by the fireplace or from the deep bathtub at the opposite end of the house. Guests are supplied with local wine and Red Cow Dairy cheese, and these, combined with patchy mobile reception, mean there's nothing for it but to really, totally, stop and enjoy. For more active types, there's a rough-and-ready path leading down the hill, through the Tea Tree forest, over a stream and through the grass to the black basalt rocks that ring the coast-line. Giant, cup-shaped sponges, red anenomes and pearl-like strings of seaweed are the reward.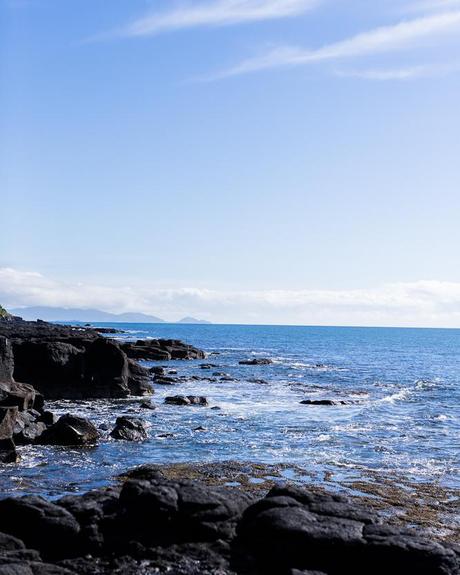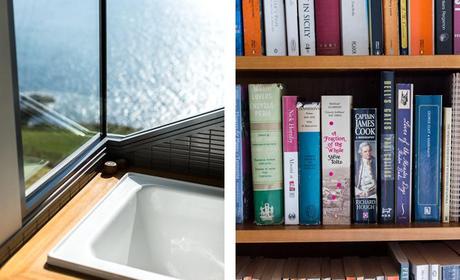 Despite the comfort of bed, it's worth rising early to catch the sun appearing over the horizon, casting its golden reflection on the water. If you wish to explore further, the nearby village of Boat Harbour is picture perfect; it's compact hillside collection of 'shacks' and crescent-shaped beach recalling Mediterranean gems, but without the crowds. Or, for a lesson in local history, venture into the rust-coloured Sisters Hills which play host to several Aboriginal caves and middens.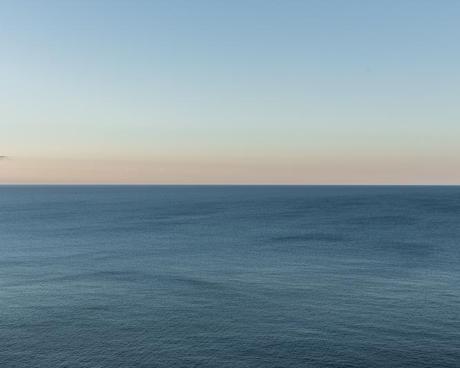 I may be biased, but I think this stretch of coastline is one of the loveliest in Tasmania and consequently, Australia. It's amazing to me that such a place exists with only the locals to appreciate it, but that's how they like it, and that's why you'll like it too.