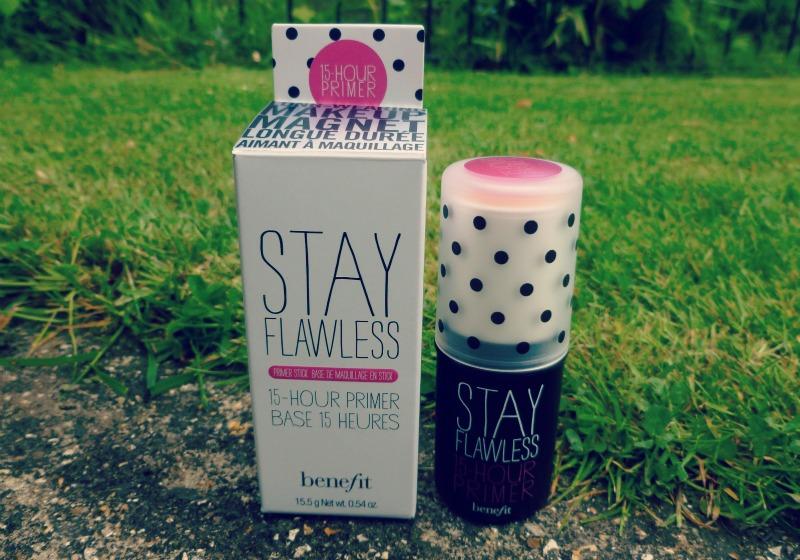 Benefit Stay Flawless 15-Hour Primer* 
A couple of weeks ago I was invited to the Benefit Stay Flawless event in Southampton, to launch their new primer. Delicious mocktails, tasty snacks and lots of snap-happy bloggers, it was a really fun couple of hours! We were very kindly given a Stay Flawless primer to take home and trial, as well as a Hello Flawless foundation to test the staying power of said primer. 
My delay in getting it on this here blog is not just due to laziness (promise!), but because of our lack of internet in the new place, sigh. 
This primer is said to last an impressive fifteen hours, and is now available to buy for £25.50.  We were shown how to apply this; in circular motions, and then rubbing into the skin before applying your foundation on top. It does feel quite sticky at first, but soon blends and provides a smooth base for your make up. I'm still testing this out to see if it really does help your make last all day, and if it beats the other primers I've used in the past.
Stay tuned!