Sarah Jones of Status and Susan Pielsticker of Simply Positive are Dallas-based designers, who also happen to be best friends. So, naturally, they team up whenever possible for photo shoots, trunk shows and stylings. Last week I experienced one of those pairings when the ladies hosted a small group of clients and friends, including style-setters LeeAnne Locken, Dawn Mellon, Dr. Aneeta Goomar and Janet Fresquez at a luncheon and fashion show at the Crescent Club.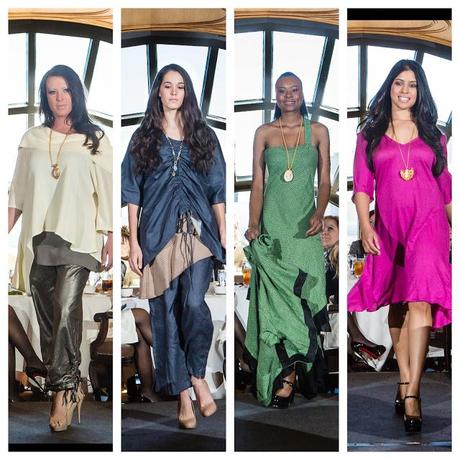 photos: Thomas Garza Photography

Jones is known for her love of organic fabrics and architectural lines. Jones described her design aesthetic to DFW Style Daily as "Architectural in concept, but flowing in nature. Draping natural fabrics of varying weights creates layered looks you can mix and match to create just the right look for every 'status' of your day."   I was crazy for the metallic fabrics Jones showed and am totally lusting for her metallic draw-sting bottom pant and this easy breezy jersey dress (shown here is a vibrant pink).
Shop by appointment at the Status studio, 3309 Elm St., Dallas, TX 75226 every Mon-Fri, 10am-6pm, Saturdays on request. You can also view pieces from her line at Terri Ives Couture, 4403 Central Expressway at Oliver, Dallas TX. 75205. For more information, visit http://statusdesignstudio.com/.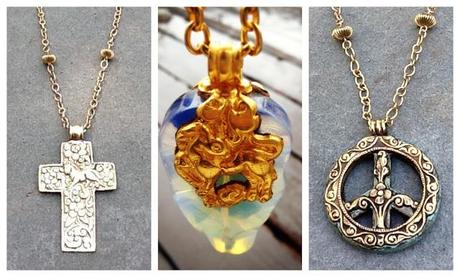 Pielsticker created Simply Positive Accessories to inspire women towards a more positive outlook. Through the use of symbolism, spiritual inspiration, and the designer's study of neurolinguistics, each piece is thoughtfully created to empower the wearer. It's about motivational, reversible, and versatile jewelry designed to validate & project positive thoughts. Pielsticker told me at the show that the moonstone (seen here in the middle shot) is her new favorite stone because of it's reflective properties. She's also working on a new collection of "floating" pendants where the main piece is surrounded by glass beads so it looks like the stone is "floating" on the wearer.
Simply Positive accessories are available at the Status studio (address above) or you can find several cases of vintage pieces at Maison Kiki, 1111 Dragon Street, Dallas, Texas 75207.  You can also shop online at 
http://www.simplypositivejewelry.com/