Have you ever gone into someone's home and admired a piece of furniture or an accessory that seems to be bold and daring? Such a furnishing is called a statement piece. It adds character and warmth to the room by being bold and totally unique. It can be a great conversation starter because your eye immediately goes to it as you enter the room it's in. A statement piece reflects your personality and style. It's not always the focal point in a room, but it enhances the overall design of your room. A statement piece adds value to your room without overwhelming the other furnishings in it.
Another reason to get a statement piece is for its inspirational value. It could be a piece that you purchase first and then decorate around– a piece that defines the style of the room. Decorating with a statement pieces can be fun and surprising at the same time, so don't be intimated by its price or size. The piece may be expensive, so you want to make sure you'll love it for quite a while. Don't buy a statement piece on impulse; put some thought on it beforehand. There's a lot to think about before looking for that perfect statement piece for your home decor. You can have more than one statement piece in a room. However, don't use patterns or colors in your statement pieces that don't match your existing décor; this will be too confusing and overwhelming to the people entering your space.
If you've always wanted to decorate with a style that's bold and daring, I have put together some examples to illustrate how to incorporate statement pieces in your home. For furniture statement pieces, visit antique stores or exclusive furniture boutiques, where you'll find pieces that are hand painted and hand carved. To make a statement piece truly stand out, remember to scale the piece to your room.
A red lacquered side board. Now that's an eye catching color! This piece will certainly brighten up any space.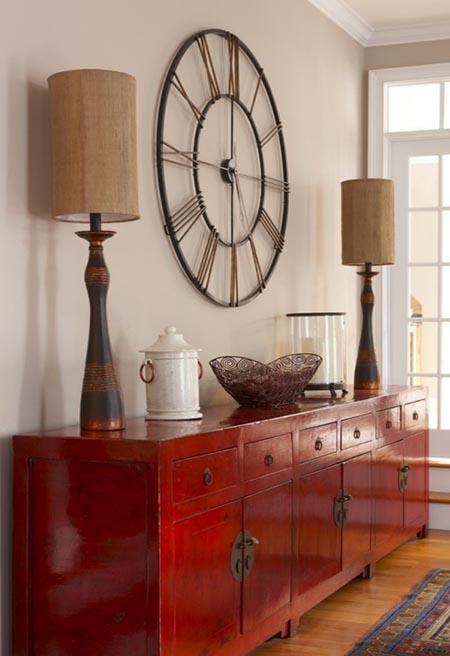 One of the most sought-after statement pieces is an armoire. Here is one that's could be the perfect focal point in any room, don't you think? I love the neutral color and glass reflection. I wouldn't mind at all having this piece in my home!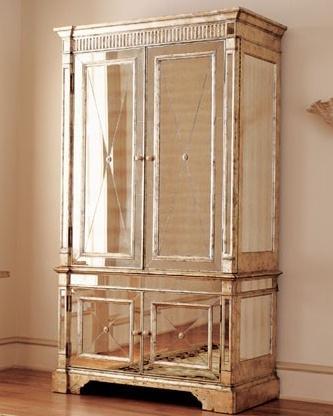 Source: Uploaded by user via Krystal on Pinterest
A painting makes a great focal point for a room. Just make sure it is well lit or it will blend into the background and not make the statement that you intended. Another design tip: decorate the rest of the room with colors from the painting to tie everything together.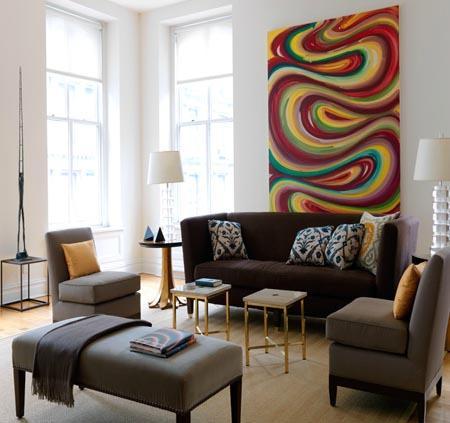 To really have your guests awed, have an eye-catching piece of furniture, (such as the chair below) that has unusual angles or curves. Place the statement piece in a frequented area. If the piece has bold colors, the walls of the room should be neutral. Can you imagine your guests sitting in a chair like this? Now, this is a conversation starter.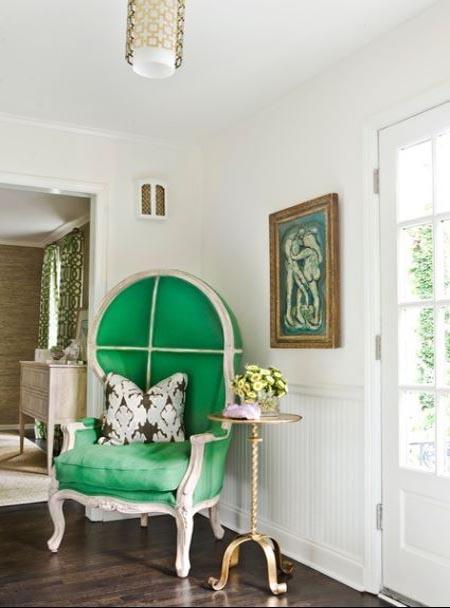 By adding furnishings that have bold or daring color combinations, you make a real decorating statement. I think the black and gold chair in the picture below is the statement piece of this space. If the other pieces around the chair have the same color tonality, they will not take away from the statement that the chair makes.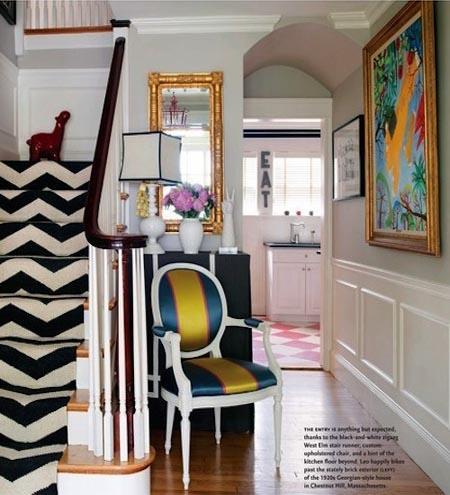 Via:
A statement piece can be a collection of things, such as vases of a particular color (or color combination). The collection should have something unique in its layout, such as an interesting pattern.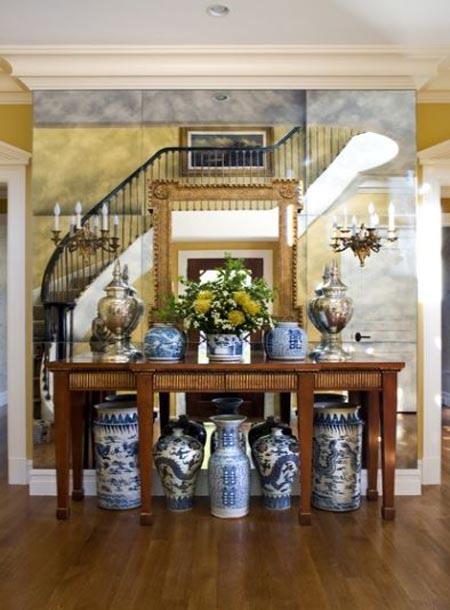 Whether you're remodeling or decorating a home for the first time, remember that it is a reflection of your personality and your style. Look for statement pieces that will make your home unique!
Simone