Are you interested to learn Italian language but you hardly know how to begin it? Well, I'm sure you've considered enrolling to Italian language schools already. And since this is a language school, the first thing that they will do is to give you evaluation tests as to how knowledgeable you are with the language. You wouldn't want to leave lots of unanswered questions during the evaluation, right?
If you are the person who is very interested in learning Italian language but has only limited or perhaps no knowledge with how to communicate it, then I'd suggest that you start the most basic topic of learning this wonderful language—its numbers from one to ten.
Call it basic and very simple but if you want to start somewhere, you will begin it here. The lists below are the numbers in English language translated in Italian and Spanish languages. I include Spanish in the lists because the Spanish translation have similarities that of Italian. So, are you ready? Here it goes.
English
Spanish
Italian
ONE
uno
uno
TWO
dos
due
THREE
tres
tre
FOUR
cuatro
quattro
FIVE
cinco
cinque
SIX
seis
sei
SEVEN
siete
sette
EIGHT
ocho
otto
NINE
nueve
nove
TEN
diez
dieci
Do you see the similarity of Italian numbers compared to Spanish? They're almost the same right? Try to familiarize the Italian numbers; its spelling, order, and comparison to Spanish. Now, the embed video below is the Italian numbers' pronunciation. Try to memorize them all by following the song as well.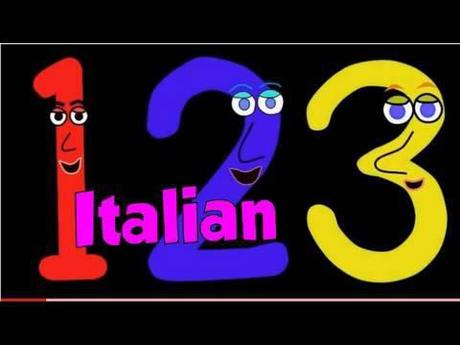 Italian language is fun to learn is it? When you get to master the numbers, you can proceed to learn its family, greetings, and basic phrases. It is a one-lesson-at-a-time process, so don't get impatient. You'll be surprised that you have actually learned the basics of Italian that you don't need to undergo the first level of formal language learning in language schools.  Enjoy your learning! Buona Fortuna!