26 December. Leaving home early morning before the time of winter dawn, having freed the car windowns from ice first. The railway to Zurich, then entering the plane – a space and time capsule to project me through abstract space to India for – my 20th journey to the WTT group living in the month of Capricorn – an auspicious moment.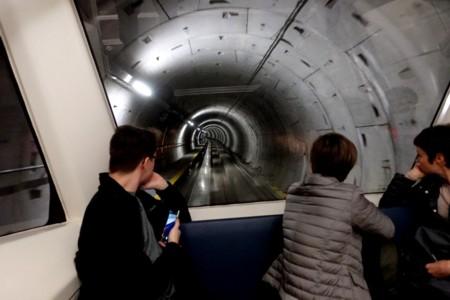 Sitting in the plane, close to the dark blue expanse of sky, is the only time in the year where I watch some movies. An excellent new one caught my attention – "Tolkien", about the early formative years of this great genius of fantasy novels. During my student times in the early 70s, his "Lord of the Rings" trilogy made me dive intot he books for three days and nights.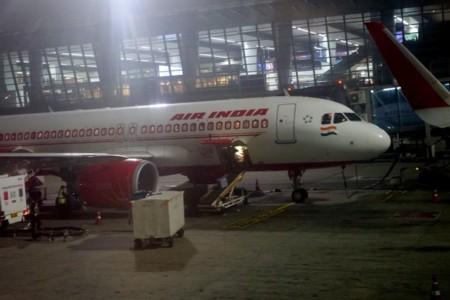 A short stop in Delhi – immigration, floods of travellers, colourful attires, pulsating crossroads of many parts of the world. At 6 am, again in early morning darkness, the plane took off, flying into the majestic color symphony of sunrise. I was astonished – the flight captain of the flight from Switzerland and now to Bangalore was a lady pilot – for the first time in all the years of traveling.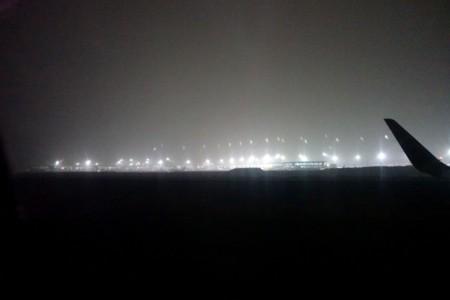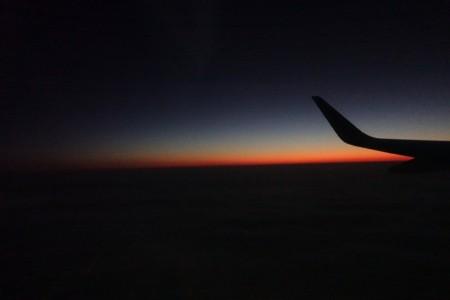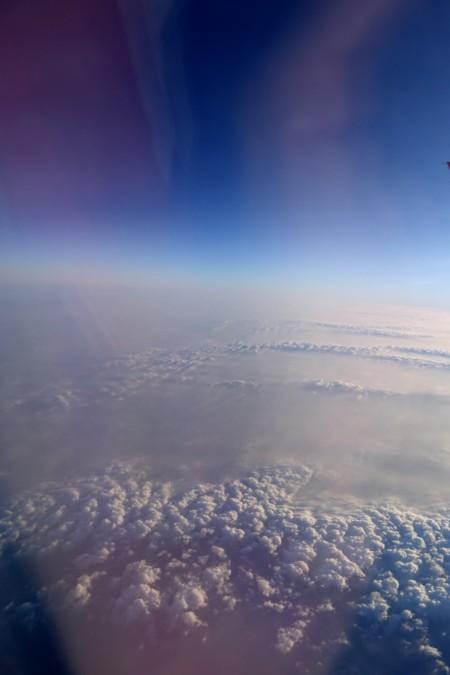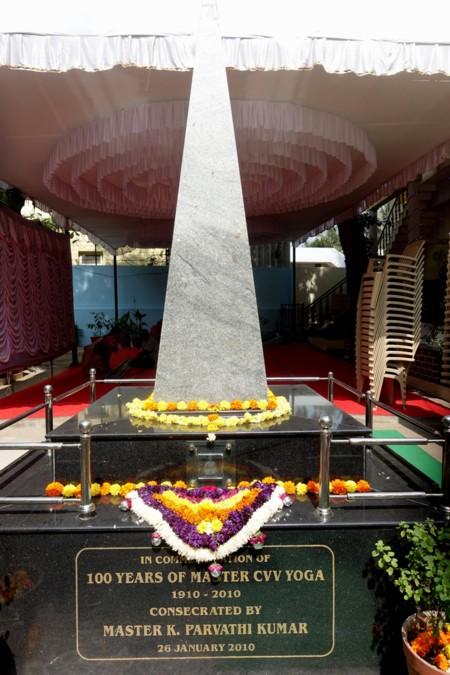 Like descending form above: Pillar in front of the hall
A taxi driver picked me up at the airport and brought me safely through the heavy traffic to Sadguru Tapovana, the center of WTT Bangalore where the celebration of the 110th December Call takes place. Friends greeted joyfully giving a warm welcome.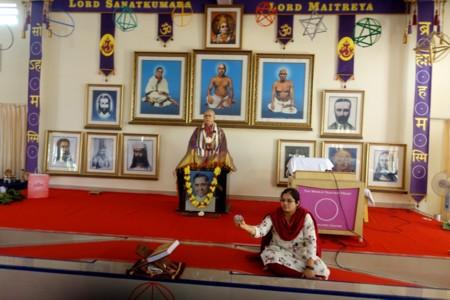 The preparations in the hall were still going on. In front of the stage, some ladies created beautiful decorations with colourful sands. The altar was framed by two dark blue ribbons with shining yellow Sanskrit letters, on one side: "Soham Asmi (That I am) and on the other "Parabrahman Asmi" (The highest existence, Parabrahman, I am).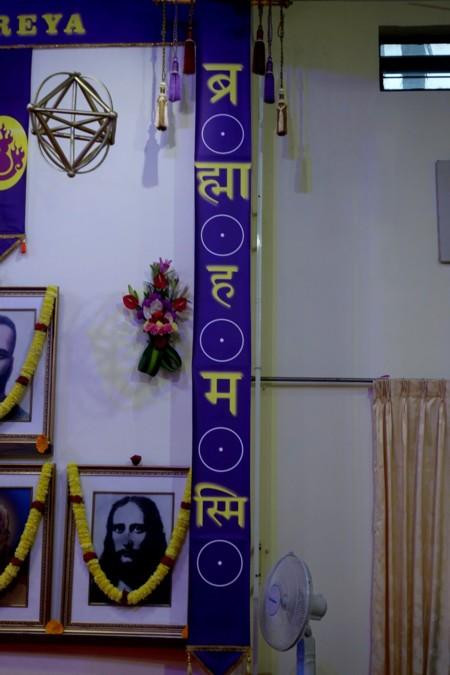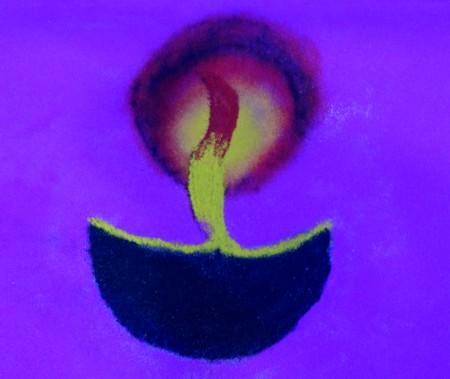 The group life was opened by chanting the Purusha Sutkam, the hymn to the Cosmic Person. Master Kumar conducted a short ceremony to Lord Ganesha and then opened the December Call celebration. (to be followed)