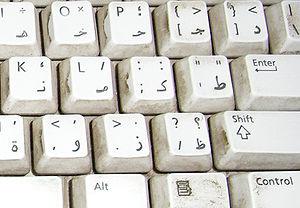 Image via Wikipedia
Arabic language is not a very easy language to learn; you and I both know that. However, the difficulty of a language being learned is honestly dependable on the kind of responses and attitude the learner will show with the target language. Remember, nothing is really very difficult for someone who pursued learning in an optimistic manner.
That's why if you are interested to learn Arabic at language school, you better learn these extremely useful and easy-to-learn basic Arabic phrases before proceeding to take any foreign language courses of your choices. These phrases are composed only with "Good morning", "Welcome", and other simple phrases. It's better to have knowledge first before enrolling to any Arabic language schools, right?
Here are the phrases. Enjoy learning!
Arabic Phrases
Arabic translation (phonemic)
Arabic translation
Welcome
(ahlan wa sahlan)
(as-salām 'alaykum)
أهلاً و سهلاً
السلام عليكم
Hello
rsp – (wa 'alaykum as-salām)
inf – (marḥaban)
on phone – ('āllō)
و عليكم السلام
مرحبا
آلو
How are you?
(f. kayfa ḥālik / m. kayfa ḥālak)
كيف حالك؟
What's your name?
My name is…
(mā ismak/ik?)
(… ismee)
ما اسمك؟
… اسمي
Where are you from?
I'm from …
(f. min ayn anti / m. min ayn anta?)
(Anā min …)
من أين أنت؟
أنا من …
Pleased to meet you
Male – (motasharefon bema'refatek)
Female – (motasharefatun bema'refatek)
متشرفة بمعرفتك
صباح الخير
Good morning
(ṣabāḥul kẖayr)
صباح الخير
Good afternoon/ evening
(masā' al-khayr)
مساء الخير
Good night
(tuṣbiḥ 'alā khayr)
تصبح على خير
Goodbye
(ilā al-liqā')
(ma'a as-salāmah)
إلى اللقاء
مع السلامة
Have a nice day
اتمنى لك يوما طيبا
Excuse me
to attract attention – (min faḍlak/ik)
to ask someone to move (al-ma'dirah)
من فضلك!
المعذرة!
Sorry
(āsif!)
أسف
Thank you
(shukran jazīlan)
(shukran)
شكرا جزيل
شكرا
Call the police!
(nād ash-shariṭah)
ناد الشرطة!