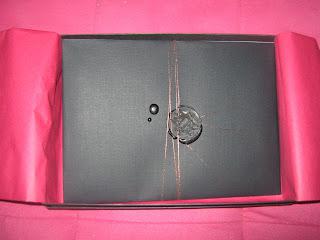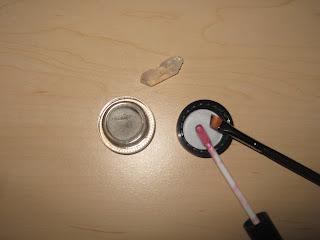 I received the August
StarBox
the other day. If you don't know what that is, it's a monthly box that features 3-4 items that are full size! You can see in the picture above what was in my box! Pink Petal Rose lip gloss, Pointed Slant eyeliner brush, and Sculpture Infinity cream liner.  
Starbox is $15 per month, which is a great value considering the quality and regular value of products that are included. The retail value of the lip gloss is $11, for the brush it's $15, and for the liner it's $9! This is a must-have for makeup junkies!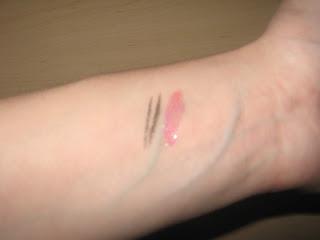 Swatches of the cream liner and lip gloss!
*I received product in exchange for an honest review, all opinions stated above are 100% my own.*