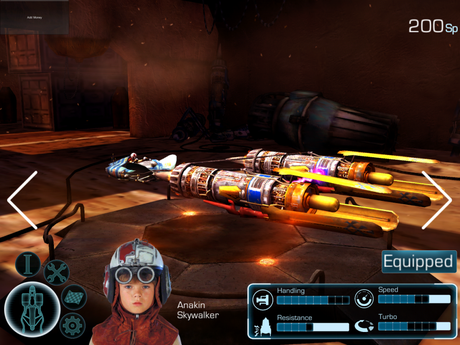 There's an amazing set of new apps coming to iOS devices soon, all based around the Star Wars films. Star Wars Journeys will dive into the worlds of each of the six films, letting you get close to the action in the scenes and play mini-games that make you feel a real part of the Star Wars universe. The first game is Star Wars Journeys: The Phantom Menace, and is all about Episode I. Family Gamer TV took a look at the app in this new video.
Each Journey app will have lots of scenes you can scroll through and explore, with character profiles to unlock and games based on the film to play. For The Phantom Menace the game is podracing, letting you take part in the most exciting scenes of Episode I. You'll have to beat the sneaky Sebulba to the finish line to come out a champion!
The Phantom Menace app is available right now, and another five will be released for all the other film episodes, from Attack of the Clones all the way to Return of the Jedi. And with Episode VII on the way, we'll probably see even more!
If you loved this Star Wars video, follow us on Twitter for loads more amazing stories and gameplay footage, and subscribe to Family Gamer TV on YouTube.