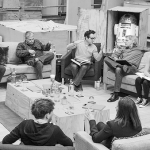 The cast of Star Wars: Episode VII has just been announced this morning! The new movie directed by J.J. Abrams from a screenplay by Lawrence Kasdan and Abrams, is set to open worldwide on December 18, 2015. Yes, more than a year from now, but that doesn't stop us from getting all over this news, does it?

Fanboys rejoice as our favorite Star Wars actors are returning for Star Wars: Episode VII. And just so we're on the same page, the returning stars are: Harrison Ford (Han Solo), Carrie Fischer (Princess Leia Organa), Mark Hamill (Luke Skywalker), Anthony Daniels (C-3PO), Peter Mayhew (Chewbacca) and Kenny Baker (R2-D2). Joining the original actors of the saga are some of the best actors today. Expect to see John Boyega (New season of 24, Attack the Block), Daisy Ridley, Adam Driver (Girls), Oscar Isaac (The Coen brothers' Inside Llewyn Davis, Drive), Andy Serkis (The Hobbit, The Lord of the Rings, Dawn/Rise of the Planet of the Apes), Domhnall Gleeson (Harry Potter and the Deathly Hallows, About Time), and Max von Sydow (Minority Report, The Exorcist, Flash Gordon, Shutter Island) in the new film.
Celebrate the announcement of the Star Wars cast in Manila!
Good thing the announcement was made on April 29th in the US, because that means our May celebrations are a tad more meaningful. May the 4th be with you!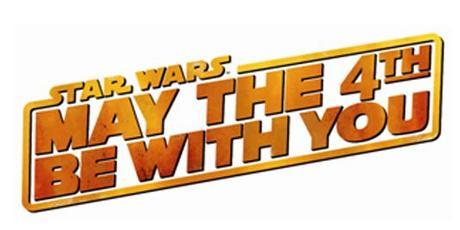 Visit Resorts World Manila in Pasay on May 3 and 4 where the Philippine Outpost of 501st Legion--an international organization of Star Wars fans who wear villain costumes-- will be enthralling you with an interactive line-up of festivities. At 4 PM on May 3, there will be a costume parade inside RWM, followed by public photo opportunities. The "Bring-Me Star Wars Items" game is set to be a fun costume contest for kids. There will also be a trivia contest for teens and adults. Slideshow and HotToys will also be joining the festivities with a display of Star Wars collectibles that will last until May 15. Image from StarWars.com