Carrying on from the Chewie post . . . This answers your question on the other Star Wars bear I picked up in the two for £30 offer. Although it does work out quite a lot more than that adding the sounds and other accessories. But you will see soon why I had to get something else to go with this one! Again a chance to pick sounds, I opted for two in this one felt that I just had to have not only his heavy breathing but also his theme music. I mean come on it really wouldn't have been the same without them would it?!?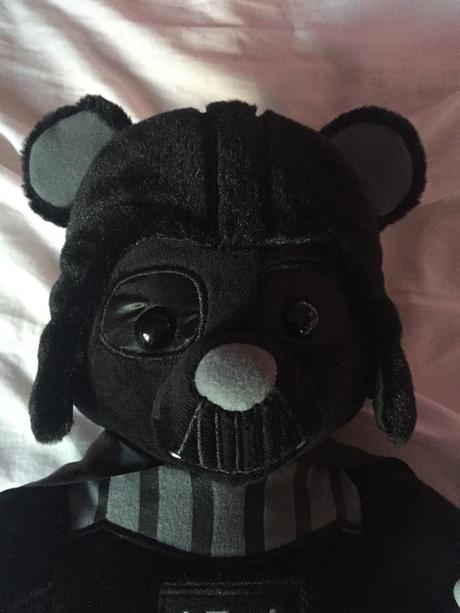 I bet Darth Vader has never actually been this cute. Yes I went there, but he really does seem to be my favorite character from the series in all honesty. He does still have light in him we all know that, he just hides it so well at times that we forget. Haha ok that may only be slightly true. Anyway the bear isn't as big as Chewie, but his cape more than makes up for it. Obviously you will see below that I was massively tricked into getting something else to go with this one . . .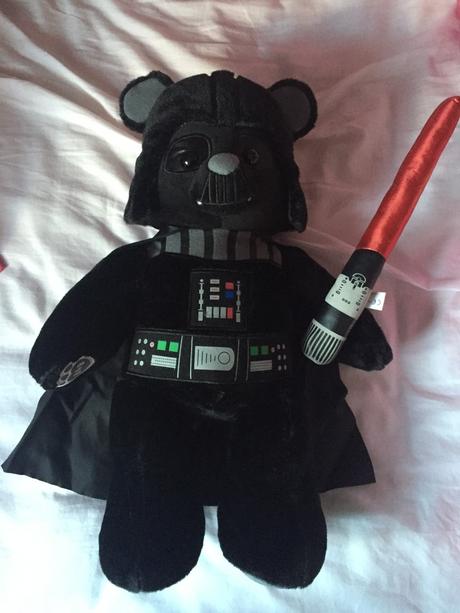 So as well as two different sounds which cost £8.50 (I think). I also just had to get a lightsaber to go with him, honestly who says that shop is for kids?!?! At 28 years old I was probably more excited than the kids in the queue. Which took forever by the way, got to mention that! The best thing is though the lightsaber actually works, yes it lights up and makes the sounds. For £8 you would expect so though, I think the below photo manages to capture it all pretty well!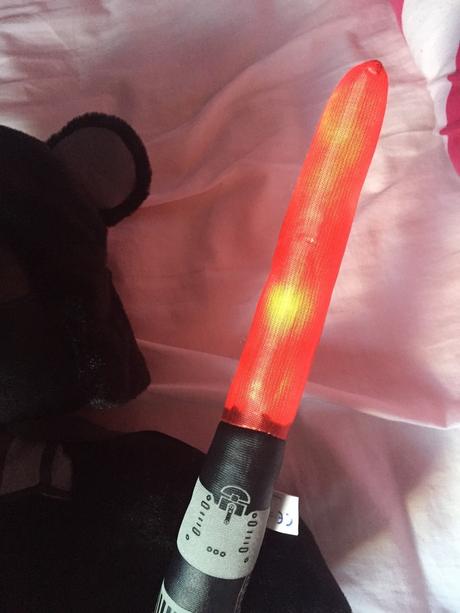 So there you have it I could not resist these "bears" such a great idea. I also think I have issues buying things that are related to the movies!