The LA premiere of "Battleship" here in LA: The event was one of Hollywood's biggest when they brought out the big guns in full force.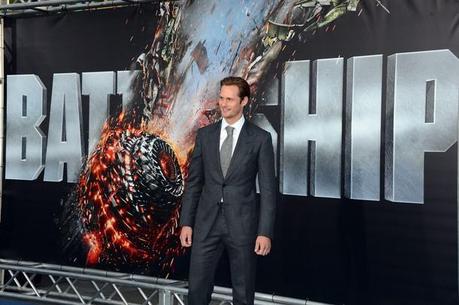 Director Peter Berg ("Friday Night Lights," "Hancock") made a spectacular entrance, rolling down the red carpet (which happened to be blue) in a spikey-wheeled sci-fi vehicle.
"Obama was in town tonight, so I heard traffic would be a bit messed up," he joked after stepping out of the "shredder"—a representation of one of the weapons in the movie.
Brooklyn Decker, Taylor Kitsch, Alexander Skarsgård and Liam Neeson also walked the carpet, stopping to sign autographs, give interviews and mingle with some of the military guests who were on scene.
And, look who else was there, none other than Eric's (Alexander Skarsgård of True Blood) progeny, Pam, better known as Kristin Bauer van Straten.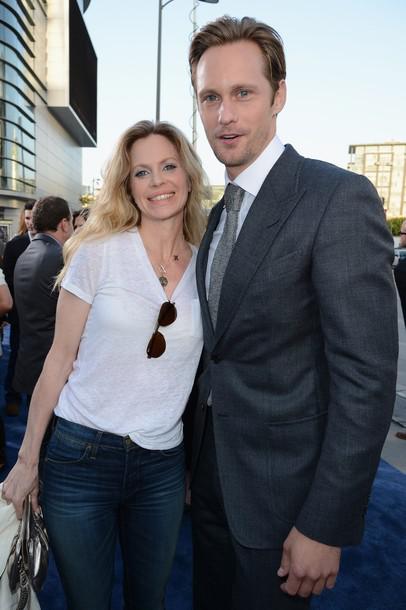 "Battleship,"which has the U.S. Navy fending off alien invaders in a $211 million, special-effects-filled production, hits theaters nationwide May 18.