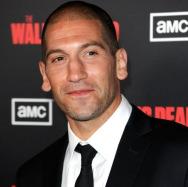 Jon Bernthal
Age: 37
Number of Roles: 40
Biggest Films: The Wolf of Wall Street
Awards: He has yet to win any awards.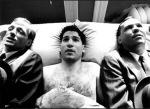 Mary/Mary
Debut Role: Manny – Mary/Mary (2002)
Early Career: After getting his first lead role in the film 'Mary/Mary' Jon went straight into guest starring in highly popular television shows. With 8 shows completed he got a chance to be part of one of the most powerful films of 2006 'World Trade Center' which followed the story of two firefighters during the 9/11 terrorist attacks. His hard work paid off as he got a supporting role in television series 'The Class', but the show wasn't the most popular and only lasted a season.

The Class
Television Roles:
Law & Order: Criminal Intent (2002)
Without a Trace (2004)
Vegas (2004)
Boston Legal (2004)
Jonny Zero (2005)
CSI: Miami (2005) (2 Episodes)
Law & Order: Special Victims Unit (2005)
How I Met Your Mother (2005)
The Class (2007) (19 Episodes)
Eastwick (2009-10) (12 Episodes)
Numb3rs (2010)
The Pacific (2010) (2 Episodes)
Harry's Law (2012)
The Walking Dead (2010-12)
Mob City (2013)

Day Zero
Career: In 2007 Jon got a few chances in films, first came mega ensemble cast 'The Air I Breathe' drama that gave him a lead role with bigger names Elijah Wood and Chris Klein called 'Day Zero'.  In 2008 Jon took on comedy in 'Bar Starz' and drama 'A Line in the Sand' before a supporting role in the much loved family film 'Night at the Museum 2'. Jon returned to television with another supporting role in 'Eastwick' which also only last one season.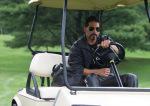 The Wolf of Wall Street
2010 Onwards: 'The Ghost' offered another chance to make a film but this was going to be a big year for Jon. A small show called 'The Walking Dead' gave him a lead role as Shane and even though he was only around for a couple of seasons he did enough to start getting some serious supporting film roles. These include 'Rampart', 'Snitch', 'Grudge Match' and the hugely popular 'The Wolf of Wall Street'
Break Out Role: The Walking Dead (2010 – 2012)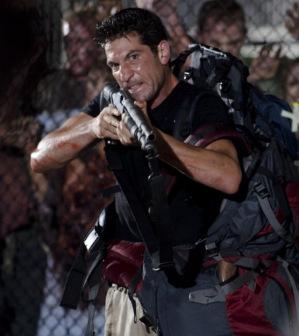 Shane
Next Big Role: 'Fury' a war film starring Brad Pitt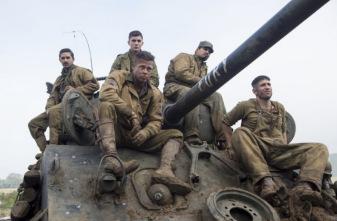 Fury
My Favourite Role: Shane mainly because The Walking Dead is my favorite show on television.
My Least Favourite Role: Hard to pick one because I think he always gives good performances even if I don't like the film.
Films I Want to See That I Haven't Seen: Day Zero, World Trade Centre and Fury