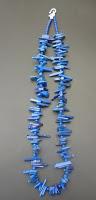 We are now supporting Brighter St.Andrews by launching a unique range of jewellery that will help raise funds for the pioneering initiative. We have teamed up with Perthshire jeweller Georgia Rose to create a stunning range of 'pilgrim badges' inspired by the rich history of St.Andrews.

Ten percent of all proceeds from this jewellery range go to Brighter St.Andrews, the first initiative of its kind in our town. The project involves businesses and their customers contributing to enhance the vibrancy and appearance of St.Andrews, creating an even better environment for the local people and heightening the visitor experience.

Throughout the Middle Ages, thousands of people would travel to St.Andrews to venerate the relics of St.Andrew. These mementos were usually sewn onto pilgrims' clothes. The new jewellery, is an elegant souvenir for the modern day pilgrims to the Home of Golf, international visitors retracing the footsteps of their ancestors or students attending Scotland's most ancient university.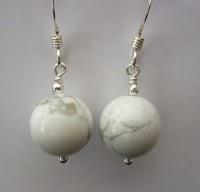 The collection includes a lapis lazuli necklace, which evokes the unique rock formations of the fife coast; howlite earrings, which pay tribute to the home of golf; and a lapis lazuli and howlite bracelet, representing the colours of the St.Andrews flag.
Eric Brown, Chairman of the St Andrews Partnership said ''We are delighted at the support we have received from local businesses such as Artery Gallery, who are as determined as we are to help make St Andrews even more attractive for residents and visitors alike.''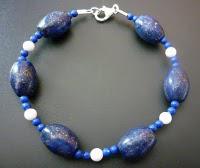 Georgia Rose said ''Brighter St Andrews is an excellent cause, which we are all very passionate about. Anything that makes St Andrews better is well worth supporting and we look forward to working closely with the St Andrews Partnership on this pioneering venture.''
www.arteryuk.com