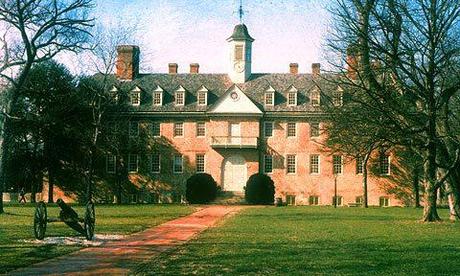 college: where I learned to lead
One of the coolest things I've been able to do since entering college is become involved in radical politics. I think many people, and women especially, feel a few barriers to the realm of radical politics.
The word "radical" sounds polarizing. Actually, I didn't identify as a radical until relatively recently. One of my professors explained that radical feminism, as opposed to liberal feminism, is interested in actually breaking down the power systems (patriarchy, racism, etc.) that form the fundamental barriers to equality. And it just clicked. Duh, I'm radical. There's a stigma to the word, though, that I think presents a problem for a lot of people.
Radical politics are often dominated by that old chestnut of a demographic: white men. But for people of color, or for women (or for basically anybody who isn't a white dude), joining a group whose membership is heavily male and white can be daunting. This is an obvious Catch-22.
Also, sometimes the task of radical politics seems too big, and often hopeless. It's hard to imagine committing to a cause if you're not sure it can make a difference.
One of the taglines of Miss Representation is "you can't be what you can't see," and I think that is absolutely true. I believe very strongly that having real, positive role models in one's life is very important. I have been very much influenced by the people in my life who have taken on responsibilities that impact people aside from themselves and/or have done really cool projects that have made a difference for other people. People like old camp counselors, my mother, old chorus directors, teachers, former employers, coworkers, friends — these are all people who may not become famous for being role models, but who have definitely impacted many people's lives.
College is an interesting environment for this. On the one hand, most college campuses are now mostly female. Potentially, there are ample leadership opportunities for college women to become involved on campus, and many of them do. Volunteering, tutoring, and mentoring are all staples of college-age involvement. These are awesome. I am fortunate to know a lot of kickass lady activists, and actually one national organization I'm involved in recently voted down an old rule which required a minimum percentage of women on the coordinating committee. This rule was made to encourage women to feel confident enough to step up for leadership positions, and I think in general it has fostered an environment that–while most of the members are male–encourages the active participation of female members. After the rule was voted out (with much debate, not everyone supported this), the actual members of the coordinating committee were voted in. Women are currently the majority. (Heyoooo!)
So I just want to say to any high school or college students who are interested in radical change, don't be afraid to get involved! I used to be the kid whose parents heard at every parent-teacher conference that I needed to talk more in class. Finding my voice is an ongoing process, and I am proud to say that I am now at a confidence level where I am a leader at my school and in my community. I spent plenty of time as a peripheral-member, then active-member of groups before I got into the leadership positions where I am now, and in addition to the work I do as a college activist, I hope that my presence is encouraging the younger women at my university to eventually do the same.
We have to be the leaders we want others to be as well. If you want to be involved in something, go for it! If you want to see something done, do it! And if you want more diverse representation, represent yourself!