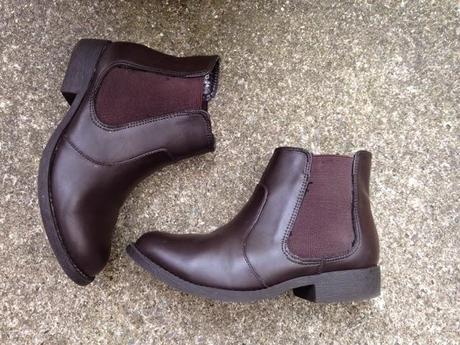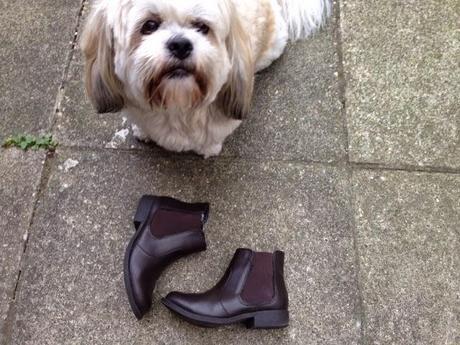 *Jasper wanted to get involved in the photoshoot! #dogphotobomb
When it comes to having tiny fairy feet, it's quite a struggle to find what I like to call 'grown up' shoes. At twenty-two years old I don't really want to be wearing a pair of shoes with bright multicoloured sparkles and fabric flowers, no matter how adorable they may look and since I hit my teens (and my feet refused to grow past a size 1) I've been utterly in love with New Look's 195 shoe range. The latest pair of boots that I've managed to get my hands on are these truly amazing, yet simple Chelsea boots. I've been on the hunt for some these bad boys since my cousin snapped up a similar pair from Topshop in the January sales. In short, they are super comfy and so far they have gone with every outfit that I've worn! It's the best £20 that I've spent in ages! 

The only slight downside that I've noticed recently is that New Look seem to be making their shoes wider, but that's nothing that a pair of well cut insoles can't fix. Is it terrible that I'm tempted to buy a pair in black?