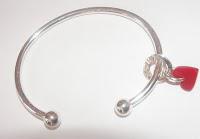 We just wanted to remind you that it's only a couple of weeks until St Valentine's Day.
We have loads of gorgeous goodies for your loved ones in store just now, so come in to get inspired (or drop hints!!).
For glamourous girlies out there we have some stunning silver jewellery such as this silver & red acrylic bracelet by Jo Timoney, called 'That's Amore' - you couldn't get something more appropriate!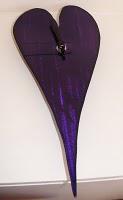 We also have cute clocks in heart designs to celebrate your love (aawww!) - a couple of different designs by Tim Fowler - we have heart shaped clocks in red, purple & silver, and at £37 each, they won't break the bank!
Whatever you are looking for, be sure to come into Artery to find your heart's desire.
See you at 43 South Street, St Andrews!