Who could believe it. An entire year has passed since I was doffed on the head with the graduation cap and the irrevocable "Te ad gradum Baccalaurei Scientiae, cuius rei in symbolum te hoc birretum impono" was uttered. I simply cannot believe Grad Week was a year ago. It just cannot be.
And yet, it so clearly is. This week gowns will billow and hoods will flutter in the St Andrews breeze as another gaggle of graduands traipse up to Younger Hall and process out as Graduates. They will enter the esteemed group of individuals that I am proud to say I am one of, a group 600 years in the making. And many congratulations to them.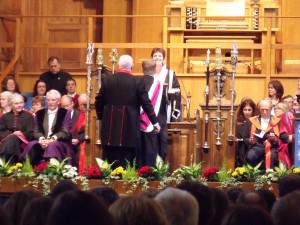 Being a student is not, I fear, quite as many stereotypes would have you believe. Yes, it must be based on an element of truth somewhere, but I don't think that particular 'where' is St Andrews. The problem with such an eminent institution is that from matriculation to graduation there is an expectation placed firmly on your shoulders. You've beaten (about) 12 other applicants for that place. You're pretty damn smart. You WILL come out the other end a successful, well-educated, motivated, fantastical citizen of the world. Now try having that sitting on top of each and every deadline and piece of work you do. It doesn't leave much scope for watching Countdown.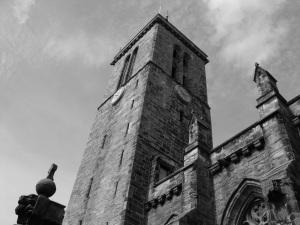 I say that it's a problem, but really it's not. In fact I think it's quite the opposite. Yes, I found the idea an abhorrent distraction at the time, but now, using the wonder that is hindsight, I see that this pressure is also quite useful. I think it was – indirectly – one of the biggest motivators that not only got me through my degree, but it made me push myself to go that extra mile on every piece of work and every extra-curricular activity I did.
When you are surrounded by a group of your peers that are some of the cleverest in the country (if not the continent or the world) you have two options: you lie down and accept that they will always be better than you, or you push yourself to get to their level — and then beyond. The latter is the St Andrean mindset, of that I have no doubt, but it also helps you to prepare for the big bad world. A straight-talking, no-nonsense attitude that also makes you ask yourself some pretty tough questions and allows you to make enormous decisions — and that is invaluable for those who this week find their occupation going from 'Full-time Student' to the slightly less glamorous 'Unemployed'.
I left St Andrews jobless, and had pretty much no sensible option to move back to my parents' house. It is hard. If you disagree, then how would you cope when faced with an economy in the worst state it's been in for decades, where graduates are ten to the dozen and there are a hundred people applying for the same job as you? Suddenly getting into St Andrews starts to look like it was a piece of cake. A truly terrifying thought. Yes, some people will have jobs lined up, but a large proportion (if not nearing the majority) will not. It's a hard fact; but a fact none the less.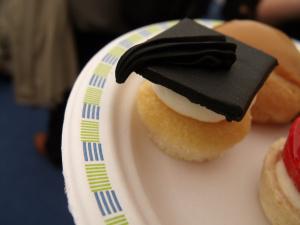 If I look back, I had a pretty crap time last summer. No matter how many jobs you apply for getting a rejection letter/email (or worse still, not hearing back at all) does not get any easier. You can tell yourself that 'it's their loss', but they have still just told you that they have found someone better than you. And that hurts.
It is here that the St Andrews mentality is completely and utter invaluable. That tough shell can take the rejection, bounce back and sit up until 3am filling in that next application. It can look at the grim reality of the job market and sniff out that elusive opportunity. And most of all it knows how to compete with the very best. How to put on a smile at a networking event when what you really want to do is cry, how to write fluently about how it really wants that job with the temping agency when the notion really fills it with dread, and it knows it has what it takes to see the battle through, however long it takes. It is a lifeline, one years in the making.

I remember the address from our Honorary Graduate – well, the hero that is David Attenborough is not something I'm likely to forget – where he congratulated us, but I recall also the graduation address from my ceremony – one year ago today – and being told that life was tough, but that they knew we would pull through and go on to do a great many things. No two of us would take the same path, but a great many of us would reach where ever it was we wanted to go. That was hard to believe during the months when yet another email popped into my inbox with a merry ping and the first line of 'We are sorry to inform you…'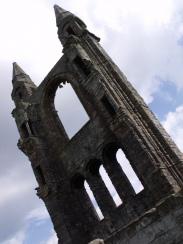 Yet, the shell held. A year later I am gainfully employed in internet marketing — where I want to be — but I am one of the lucky ones. There are many more who are still struggling to get exactly what they're looking for. And I am by no means where I intended on ending up; but I am most certainly now on my way.
I am also reminded of something I heard in February of my fourth year — which was requoted during that graduation address — the words of the future king and fellow St Andrews graduate: St Andrews is by "far and a way the best university in the world". And whilst I would never claim to be anything less than utterly biased, I have to say that I wholeheartedly agree.
Congratulations Class of 2012, you have doubtlessly earned the honor you have been given this week.
Enjoy this week, it will fly by. It is a time of great joy, as well as a parting of ways. But if you take one thing from your time in St Andrews let it be a statement — one you won't yet fully understand, one which I have only fully understood the significance of since leaving —  put into words by Prince William that windy February day: "St Andrews still has that uncanny knack of feeling like home."